Project Overview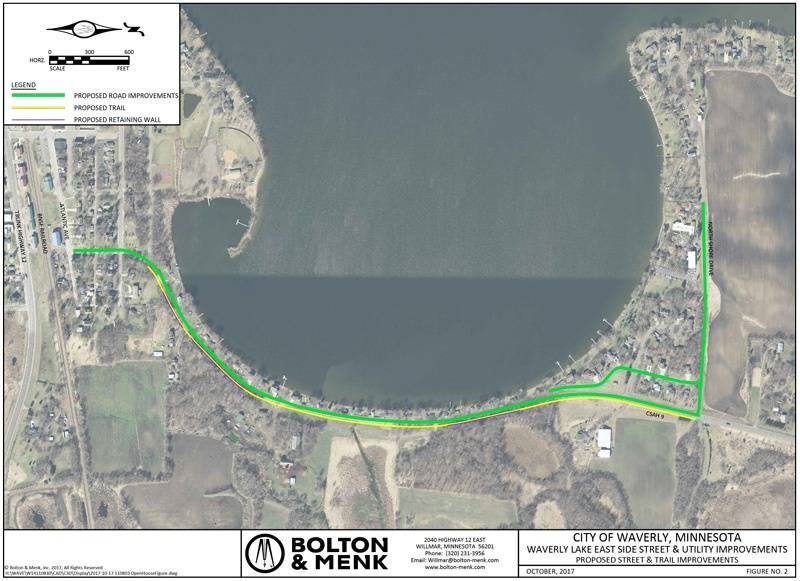 The City of Waverly is undergoing major sanitary and watermain improvements around Waverly Lake. The first phase of the improvements is the Waverly Lake East Side Street & Utility Improvements project. The project begins at the intersections of North Second Street and Atlantic Avenue. The improvements continue north on Dempsey Avenue Southwest (CSAH 9) all the way around the east side of the lake to North Shore Drive. The project goes west on North Shore Drive about 1000 feet. There will also be improvements to Wilson Street and Terrace Boulevard.
The proposed construction includes a sanitary sewer lift station and forcemain, gravity sanitary sewer, watermain and storm improvements. Dempsey Avenue Southwest will also be reconstructed along with the addition of a shared-use path and retaining walls. Kuechle Underground is the Prime Contractor for this project and is scheduled to start the last week in April. Xcel Energy, CenterPoint Energy, Comcast and Windstream are all conducting utility improvements during construction.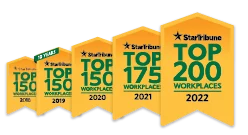 Named one of the very best workplaces in the State of Minnesota! We're proud to rank in the Top 50 on the list, and even prouder that we were voted in by our own employees.