Dave Breiter
Director of Visual Communications
Dave started his career in graphic design in 1996. He enjoys the variety of projects that come through the Bolton & Menk Studios, "I can be sitting at my desk designing a brochure one day and climbing a water tower the next." Dave has a range of experience in graphic design, multimedia, and website production. As the director of visual communications, Dave's responsibilities include project management, design, and implementation of both print and multimedia materials. He prides his studio team, saying, "We're not afraid to innovate and try new things and we are constantly raising the bar." When not overseeing graphics for the firm, he's overseeing youth baseball teams, having been a coach for more than a decade.
Education
University of Wisconsin – Platteville
Resources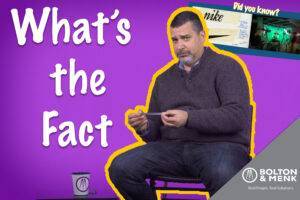 Learn some facts about our Creative Studio as Dave Breiter explains the need for graphic design in a predominantly engineering-focused company.
Watch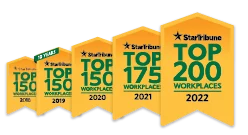 Named one of the very best workplaces in the State of Minnesota! We're proud to rank in the Top 50 on the list, and even prouder that we were voted in by our own employees.