John Graupman, PE
Principal Environmental Engineer
John comes from a family of civil engineers. His father was Mankato's assistant city engineer, two uncles were engineers, and even his grandfather had a career in public works for the City of Gibbon. John enjoys wildlife and the outdoors, and his passion for Earth sciences led him to environmental engineering. He manages a range of environmental projects in both the municipal and industrial fields. John has been part of an innovative environmental team at Bolton & Menk, having worked on a number of projects that had not previously been done in the United States. His experience includes planning and feasibility studies; water storage, distribution, and treatment systems; and wastewater treatment facilities. John's love of the outdoors takes him and his family hunting, fishing, water skiing, and snow skiing. And as for the generations of engineers, his oldest son is currently attending college and pursuing an engineering degree.
Education
South Dakota State University
Resources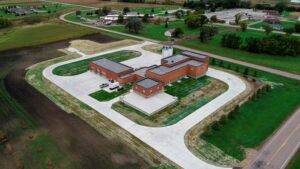 Watch below to learn how we helped the City of Pipestone reduce chlorides in their wastewater–featuring our very own, John Graupman and Walter the Raindrop!
Learn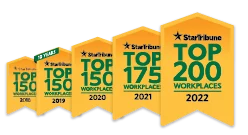 Named one of the very best workplaces in the State of Minnesota! We're proud to rank in the Top 50 on the list, and even prouder that we were voted in by our own employees.