Jon Peterson, PE
Principal Environmental Engineer
Jon likes the variety of challenges he faces with Bolton & Menk. "Using creativity to find the best solution captivates me," he says. Jon is a registered Professional Engineer with experience in all phases of water and wastewater system design. He began engineering in 1985, gaining experience in design, construction, and inspection of water treatment facilities, wastewater treatment facilities, wastewater collection and transportation systems, and water distribution facilities. In addition to his challenges at work, Jon is a sheep farmer to 27 Icelandic sheep. He is working to implement regenerative agriculture practices on his 40-acre farm along the Minnesota River.
Education
Resources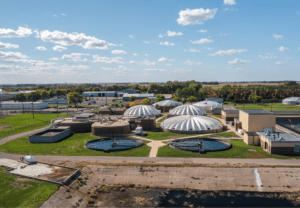 Learn how the City of Marshall improved their wastewater treatment facilities to address complicated equipment and capacity issues while facing planning uncertainties.
Learn More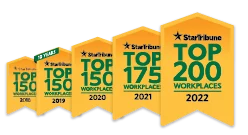 Named one of the very best workplaces in the State of Minnesota! We're proud to rank in the Top 50 on the list, and even prouder that we were voted in by our own employees.