Josh Halvorson, PE
Principal Engineer
Josh is a principal engineer and client service manager, overseeing municipal improvement projects from conception through construction. He started his engineering career in 2003 and his responsibilities include planning, designing, scheduling, and prioritizing tasks that lead to quality construction projects and client satisfaction. Josh is a champion for our client communities, enjoying the collaboration with them that helps establish project financing. His success is due to his experiences, application of knowledge, attention to detail, strong work ethic, and overall dependability. When not in the office, you can find Josh farming, boating, hunting, skiing, or ice fishing.
Education
North Dakota State University
Resources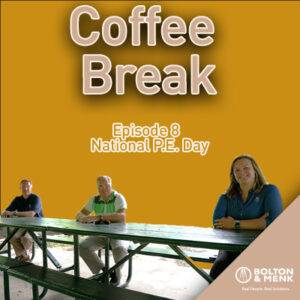 To celebrate National P.E. Day, today's Coffee Break is all about our professional engineers! We sat down with three P.E.s from our Willmar location to learn about their engineering journeys from as far back as the sandbox to where they are today.
Watch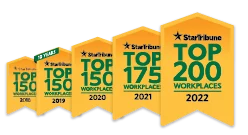 Named one of the very best workplaces in the State of Minnesota! We're proud to rank in the Top 50 on the list, and even prouder that we were voted in by our own employees.