Justin Kannas, PE
Principal Engineer
Justin serves as the City Engineer for municipal clients. He connects with his clients on a daily basis to meet both short-term needs and long-term visions. Justin began his career in 2002 and manages projects from conception through construction and beyond. "It is gratifying to see residents using and enjoying the benefits of our projects, knowing the many hours our staff has dedicated to the project over several months or years," says Justin. He manages projects requiring extensive coordination efforts, meets aggressive project schedule requirements, and manages project-related public relations and community involvement efforts. Justin's home life can also require extensive coordination, raising three active daughters.
Education
South Dakota State University
Resources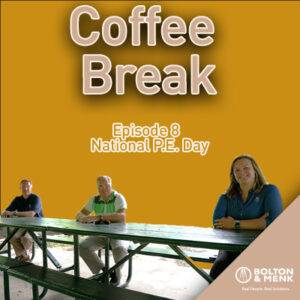 To celebrate National P.E. Day, today's Coffee Break is all about our professional engineers! We sat down with three P.E.s from our Willmar location to learn about their engineering journeys from as far back as the sandbox to where they are today.
Watch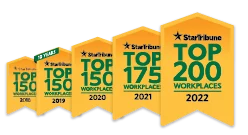 Named one of the very best workplaces in the State of Minnesota! We're proud to rank in the Top 50 on the list, and even prouder that we were voted in by our own employees.