Mike Waltman, PE
Principal Engineer
As principal and civil operations leader of our Burnsville location, Mike manages municipal infrastructure projects and supports cities in pursuit of their goals. His expertise includes capital improvement planning, project programming, funding, conceptual design, feasibility reports, completing final design, and construction oversight. He has a passion for effectively managing all aspects of project budgets, from pursuing grant opportunities to administering projects to meet funding requirements, large and small. "Bolton & Menk has a company culture focused on 'why.' Understanding why helps our staff focus on how to make designs, processes, and construction efforts as smooth and efficient as we can for our clients," says Mike. His goal is client satisfaction, and he works hard to make that happen. Another goal Mike likes to aim for is on the ice, playing organized hockey during the winter.
Education
Awards
Minnesota Society of Professional Engineers – Young Engineer of the Year
Resources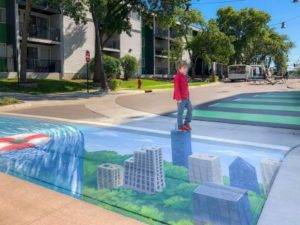 The City of Hopkins recently completed its "Artery" project, which successfully brought together all facets of public and private development across multiple agencies.
Learn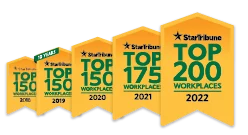 Named one of the very best workplaces in the State of Minnesota! We're proud to rank in the Top 50 on the list, and even prouder that we were voted in by our own employees.