Paul Saffert, PE
Senior Principal Environmental Engineer
An environmental engineer, Paul began working for Bolton & Menk as an intern when he was a sophomore in high school. "Bolton & Menk has always been committed to providing great opportunities coupled with appropriate training," says Paul. He appreciates the education the firm provides for its employees to see the whole picture rather than only one specialty, which has given Paul many opportunities to learn and be successful throughout his career. He oversees a broad range of environmental projects in both the municipal and industrial fields. He uses his experience in planning and feasibility studies, design, construction management and observation, existing unit process evaluation, and facility operations services for water and wastewater treatment facilities to serve a range of clients. Paul's favorite hobbies, on the other hand, have nothing to do with water as he enjoys playing recreational basketball and volleyball.
Education
South Dakota State University
Resources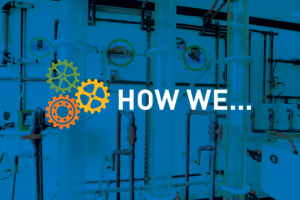 Click here for an inside look at how we use our pilot water treatment plant to provide unbiased results before implementing high-cost treatment solutions.
Play
Bolton & Menk's pilot plant is a portable, state-of-the-art, small scale water treatment facility owned and operated for more than 25 years and has recently been updated to serve communities better.
Learn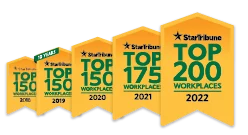 Named one of the very best workplaces in the State of Minnesota! We're proud to rank in the Top 50 on the list, and even prouder that we were voted in by our own employees.