Ross Tillman, PE
Principal Transportation Engineer
Ross is a principal transportation engineer with Bolton & Menk. He began his career in 2010 and has gained experience across an array of transportation engineering disciplines including work in planning, preliminary and final design, and traffic analysis for projects on state and county highways down to local city streets. Ross understands that effective communication with all stakeholders is imperative to a successful project and enjoys interacting with members of the public to discuss transportation issues. Speaking of communication, he likes to make sure everyone knows he is a Badger fan to the core!
Education
University of Wisconsin – Madison

University of Minnesota – Twin Cities
Resources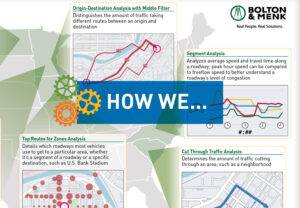 Learn how Bolton & Menk uses StreetLight InSight® data analysis to improve traffic safety for client communities, here!
Learn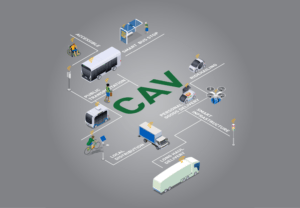 Transportation is changing. More than ever before, technology is being added to roads and vehicles for connectivity and automation that will make transportation safer, more efficient, and more accessible.
Learn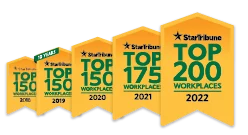 Named one of the very best workplaces in the State of Minnesota! We're proud to rank in the Top 50 on the list, and even prouder that we were voted in by our own employees.