Seth Peterson, PE
Senior Principal Environmental Engineer
Having started as an intern at Bolton & Menk, Seth now leads one of the largest environmental groups in the Upper Midwest. Seth began engineering in 1995 and now serves as the principal environmental work group leader and serves on the firm's Board of Directors. If someone has a design or water problem, he is willing to do what it takes to figure it out. Seth says, "Engineers at heart are problem solvers." His background includes planning and design of water and wastewater treatment facilities, securing permits, working with regulatory agencies, and construction management. Seth has determination both inside and outside of work, having run more than 16 marathons and numerous 200-mile relays.
Education
South Dakota State University
Resources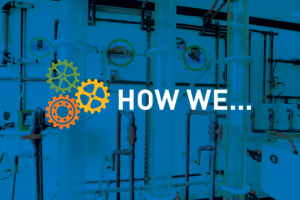 Click here for an inside look at how we use our pilot water treatment plant to provide unbiased results before implementing high-cost treatment solutions.
Play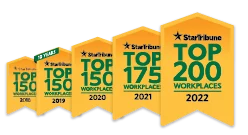 Named one of the very best workplaces in the State of Minnesota! We're proud to rank in the Top 50 on the list, and even prouder that we were voted in by our own employees.