Sheila Krohse, PE
Principal Engineer
When Sheila started working for Bolton & Menk as an intern at 19 years old, she knew right away she liked the firm's values–how they treated clients, as well as employees. She says, "Those things still hold true today." Sheila began her career in 1998, gaining experience in project management, design, and development of various new construction and reconstruction projects. "I like that I essentially become part of the community through our projects. I like being out on-site interacting with City staff and the property owners on our projects," she says. Sheila believes face-to-face interactions make her more approachable; issues are resolved quickly and more easily when residents know her and feel at ease approaching her with the problem. As a volunteer for MATHCOUNTS for more than a decade, Sheila has a passion for working with kids and loves to see them get excited about math.
Education
North Dakota State University
Awards
Minnesota Society of Professional Engineers – Young Engineer of the Year

Minnesota Society of Professional Engineers – Extra Mile Award
Resources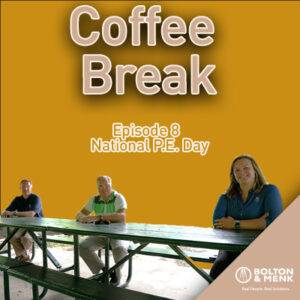 To celebrate National P.E. Day, today's Coffee Break is all about our professional engineers! We sat down with three P.E.s from our Willmar location to learn about their engineering journeys from as far back as the sandbox to where they are today.
Watch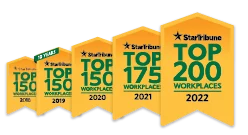 Named one of the very best workplaces in the State of Minnesota! We're proud to rank in the Top 50 on the list, and even prouder that we were voted in by our own employees.