Access to quality internet service is essential for communities to thrive in a world that is increasingly dependent upon technology. Achieving state and national goals for universal broadband access became even more urgent during the COVID-19 pandemic when people depended on such access to work and learn from home. Many communities discovered gaps in broadband access to meet even basic needs, in addition to growing needs for health, economy, and public services.
Broadband infrastructure is an essential utility for communities, typically consisting of conduit and fiber placed under a street or highway. The growing trend in wireless high-speed internet could also mean the installation of cellular equipment within the public right-of-way on streetlights, traffic signals, and other structures. Bolton & Menk's President/CEO, Bradley DeWolf, shares, "Street and highway projects create ideal opportunities for communities to assess broadband just as they would with water, sewer, and other essential utilities."
State and federal funding is now available to help communities address gaps in their broadband access. Incorporating broadband enhancements into street and highway projects minimizes costs and infrastructure disruptions. Enhanced broadband access creates opportunities to address residential, business, and public agency needs. "Public agencies can leverage this technology to improve system monitoring, management, data collection, and community engagement for the services that they provide," notes Ginny Crowson, director of Intelligent Transportation Solutions (ITS) for Bolton & Menk.
The National Telecommunications and Information Administration announced on May 19 the availability of $288 million in grant funding to deploy broadband. The Broadband Infrastructure Program notice of funding opportunity is available through Grants.gov and applications must be received by August 17. Locally, the Empower Rural Iowa Broadband Grant Program will make $97.5 million available on July 1 to expand broadband access to unserved and underserved Iowans.
Communities are encouraged to partner with telecommunications providers in pursuing these funding opportunities. The Iowa Communications Alliance (ICA) is comprised of 115 Iowa-based providers that have the expertise, ability, and desire to serve Iowans with state-of-the-art broadband service. "ICA members have already connected at least 483 Iowa communities with future-proof fiber-optic broadband service, and thanks to additional state and federal incentives, we expect that number to grow significantly in the next few years," reports ICA CEO, Dave Duncan. Interested communities can contact the ICA office to find a local provider in their area.
Access to broadband can improve the communities where we live, work, and play. With local and federal funding available, Bolton & Menk can help you implement broadband into your street and highway projects. Contact Ginny Crowson, director of ITS solutions at Bolton & Menk for more information.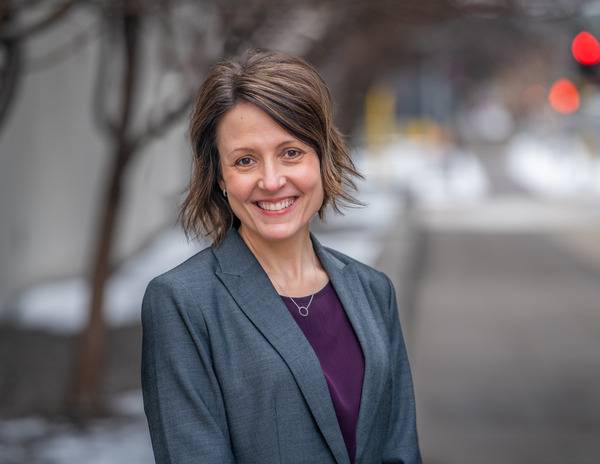 Ginny is the director of ITS solutions. She is responsible for developing and implementing business solutions, thought leadership, and support for Bolton & Menk's connected and automated vehicles and smart city initiatives. Ginny brings an inspired strategic vision that drives success and growth in advanced infrastructure solutions. She is passionate about helping agencies understand how technology is shaping the future of transportation and how it can make life even better in our communities.