StreetLight InSight® is a data aggregation tool that collects GPS and location information from cell phones and other GPS devices through an agreement with data providers. The service can help analyze traffic over different time periods ranging from days to weeks to months. Here are a few ways Bolton & Menk uses this tool to identify real solutions for our client communities.
Click the infographic below to learn more!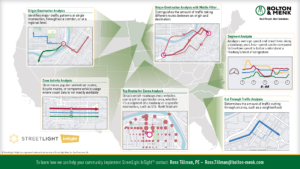 To learn more about how we can help your community implement StreetLight InSight® contact:
Ross Tillman, PE, Principal Transportation Engineer at Ross.Tillman@bolton-menk.com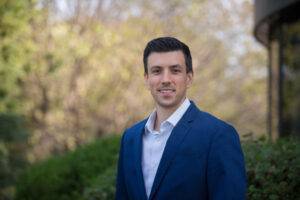 Ross Tillman is a principal transportation engineer who began his career in 2010 and has spent his entire career gaining experience across an array of transportation engineering disciplines. While his experience is rooted in traffic engineering, Ross's progressive project experience includes planning, preliminary and final design, corridor studies, traffic analyses, intersection control evaluations, project funding, and traffic signal coordination and timing. He understands that effective communication with all stakeholders is imperative to a successful project and enjoys interacting with members of the public to discuss transportation issues.