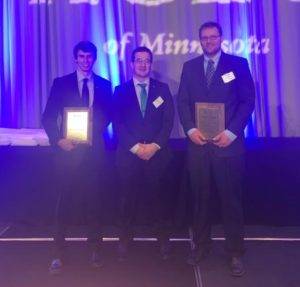 The American Council of Engineering Companies of Minnesota (ACEC-MN) recognized the City of Bloomington at their Engineering Excellence Awards Banquet on January 24. The Penn American Stormwater Storage project received an Honor award for their work to develop a linear storage system that combined retention and conveyance of the runoff while mitigating the impact to Upper and Lower Penn Lake.
During even moderate rainfall events, runoff overwhelmed the existing storm sewer system and was stored above ground, within the streets and adjacent properties, until the existing pipe system could attenuate the flow. The fully developed watershed combined with significant overland flows to the low storage areas only worsened the flooding. Because the area is fully developed, there is limited safe storage above ground before flood damage can occur. The city's plan for high-density, pedestrian friendly, and transit-oriented redevelopment of the area (associated with the future Orange Line BRT) limited the open space for excavating a stormwater detention basin as a potential solution.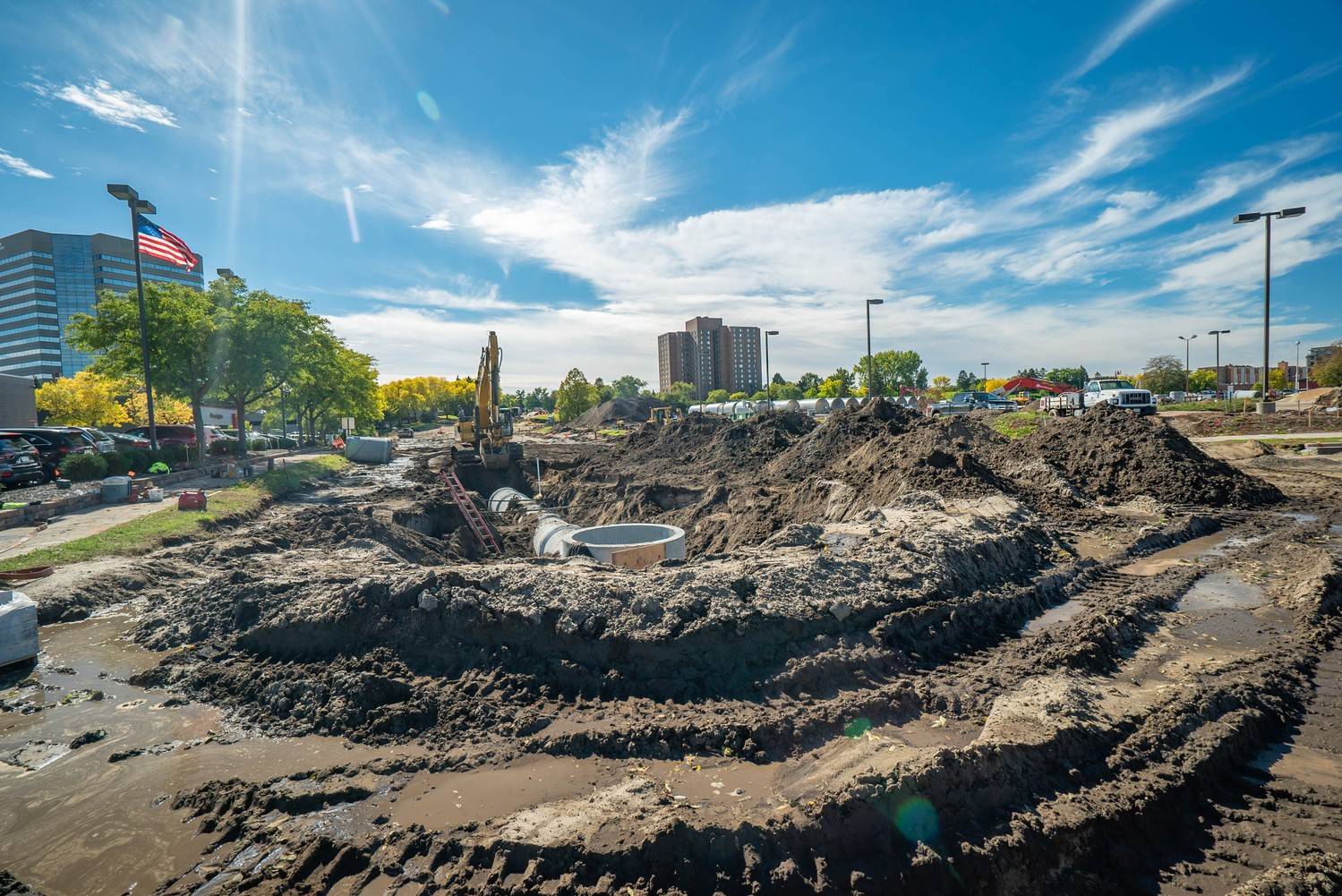 Bolton & Menk engineered the outfall design of this critical system and, in support of this work, also evaluated and refined the city's preliminary XPSWMM modeling for the area to confirm the watershed's hydrology and the influencing design parameters. The final project included an underground conveyance and storage system including 700 feet of dual 16-foot by 9-foot box culverts, 2,600 feet of 144-inch diameter corrugated metal pipe, 900 feet of 72-inch RC pipe, and more than 12 acre-feet of underground storage.