It all began in a small garage in 1949 with two hard-working Midwesterners – John Bolton & Martin Menk.
They saw people in their surrounding communities who had dreams of a bright future, a desire to grow, and a common challenge of aging infrastructure. John and Martin's goal was to help communities make progress by listening to what people want, finding the best solutions for their needs, and treating them right. Their legacy lives on.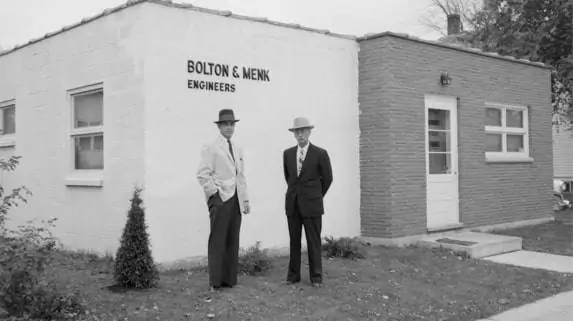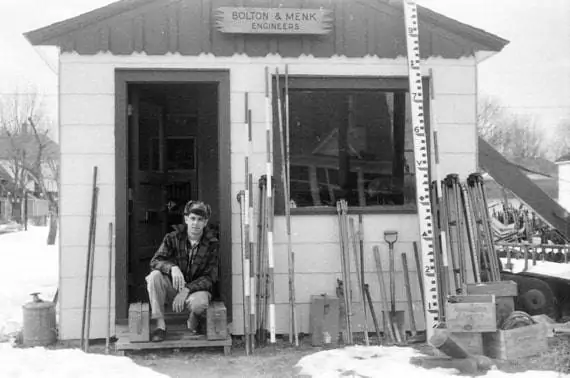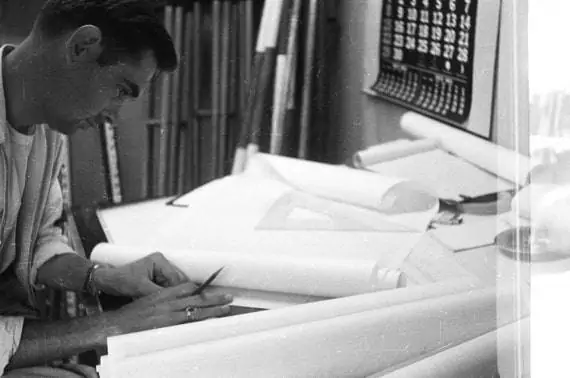 "We talked ourselves into it"
John Bolton, after nearly twenty years as a university engineering professor, reconnected with Martin Menk, his former student at Gustavus Adolphus College, in the spring of 1949. Martin was back in town after serving in WWII and both were ready for something new. They met one day, and the conversation landed on engineering. Questions were asked that would help start a long-lasting business: Was there room for a different kind of engineering company? A company dedicated to the needs of local towns and municipalities unable to afford their own full-time engineer?
"We spent a week convincing ourselves that we had a good idea by traveling Southern Minnesota, stopping in a variety of towns, and asking their opinions." Martin explained in a 1989 interview for the Mankato Free Press. "We were met with great enthusiasm." They would tell their story to all who would listen and explain their vision for a new company. "We heard over and over 'Just what we need.'"
One week later, on June 13, 1949, Bolton & Menk was born.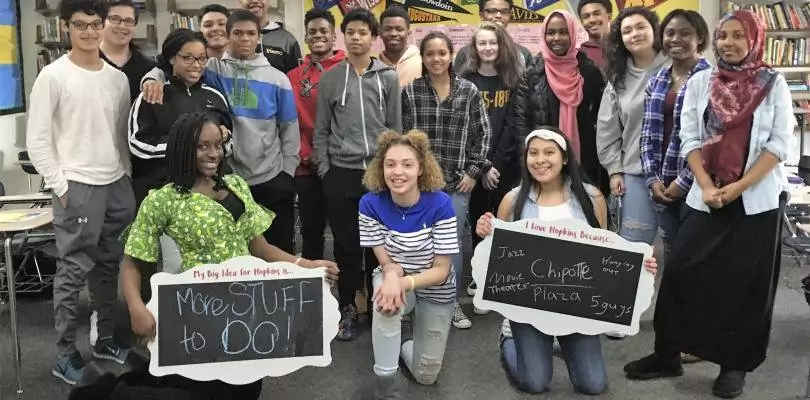 Thanks to the solid foundation built by John and Martin, our core values remain the same today. We believe that all people should live in safe, sustainable, and beautiful communities – it's why we get out of bed in the morning.
We Are
What started in a humble garage in 1949 has flourished into one of the largest multi-regional engineering firms, and we're not done expanding our reach. Our employees take John and Martin's example and are at the heart of everything we do – we're real people providing real solutions.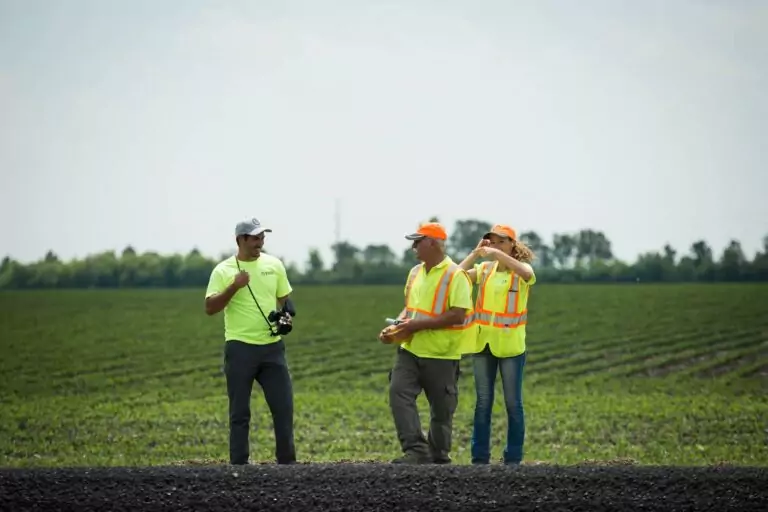 One of the greatest assets of Bolton & Menk is our people. As a company, we have a track record of building and maintaining strong, genuine relationships with our clients. We have always done this by being honest, authentic, and delivering on our promises. In other words, by being real.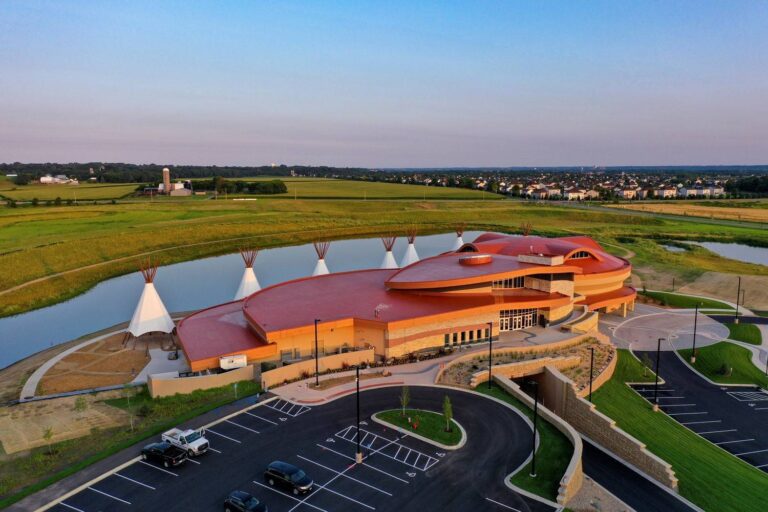 We deliver solutions to client challenges. It's at the core of what we do as a company. Honesty, authenticity, hard work, dedication, and caring.