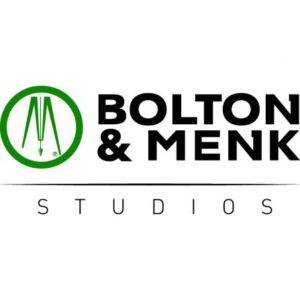 Bolton & Menk, Inc. has opened an off-site studio location in downtown Mankato. Demand for high end video has advanced the company to new lengths in order to meet clients' needs and produce the standard of video the firm has been known for. Bolton & Menk Studios houses the Graphics Work Group, specializing in 3D animation, video editing, music and audio recording, graphic design, green screen production and aerial photography. 

The studio, located at 424 North Riverfront Drive, features a 15' x 10' green screen, video editing/production suite and audio recording booth, along with graphic design and 3D animation production areas. Bolton & Menk's green screen wall opens up many possibilities, from client testimonials to training videos and more. Having a permanent green screen will help our video production specialists obtain consistency in quality and style. The audio recording booth will help reduce distracting ambient noise. Clean audio is easier to edit, saving time and creating more possibilities for what can be achieved through sound.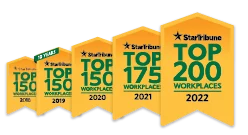 Named one of the very best workplaces in the State of Minnesota! We're proud to rank in the Top 50 on the list, and even prouder that we were voted in by our own employees.