The City of Muscatine's efforts in Reconnecting Muscatine received the Planning Award for Urban Design by the American Planning Association -Iowa Chapter at the Upper Midwest Conference. This award honors efforts to create a sense of place, whether a street, public space, neighborhood, or campus effort. Criteria include originality and innovation, compatibility, effectiveness and results, and engagement.
Muscatine, Iowa, historically known as the "Pearl City" or "The Button Factory of the World", is rich in cultural and ethnic diversity, rooted in industrial beginnings that shaped the city's growth along the Mississippi River. Mississippi Drive, once a bustling boat and rail yard turned truck route, divided downtown Muscatine from the riverfront. As the city evolved, the riverfront transformed into a regional amenity with recreational offerings and public open space but was plagued by increasing vehicular traffic and lack of connectivity to downtown. Accessibility challenges, dangerous railroad crossings, and aging infrastructure have historically plagued the 1.6-mile corridor.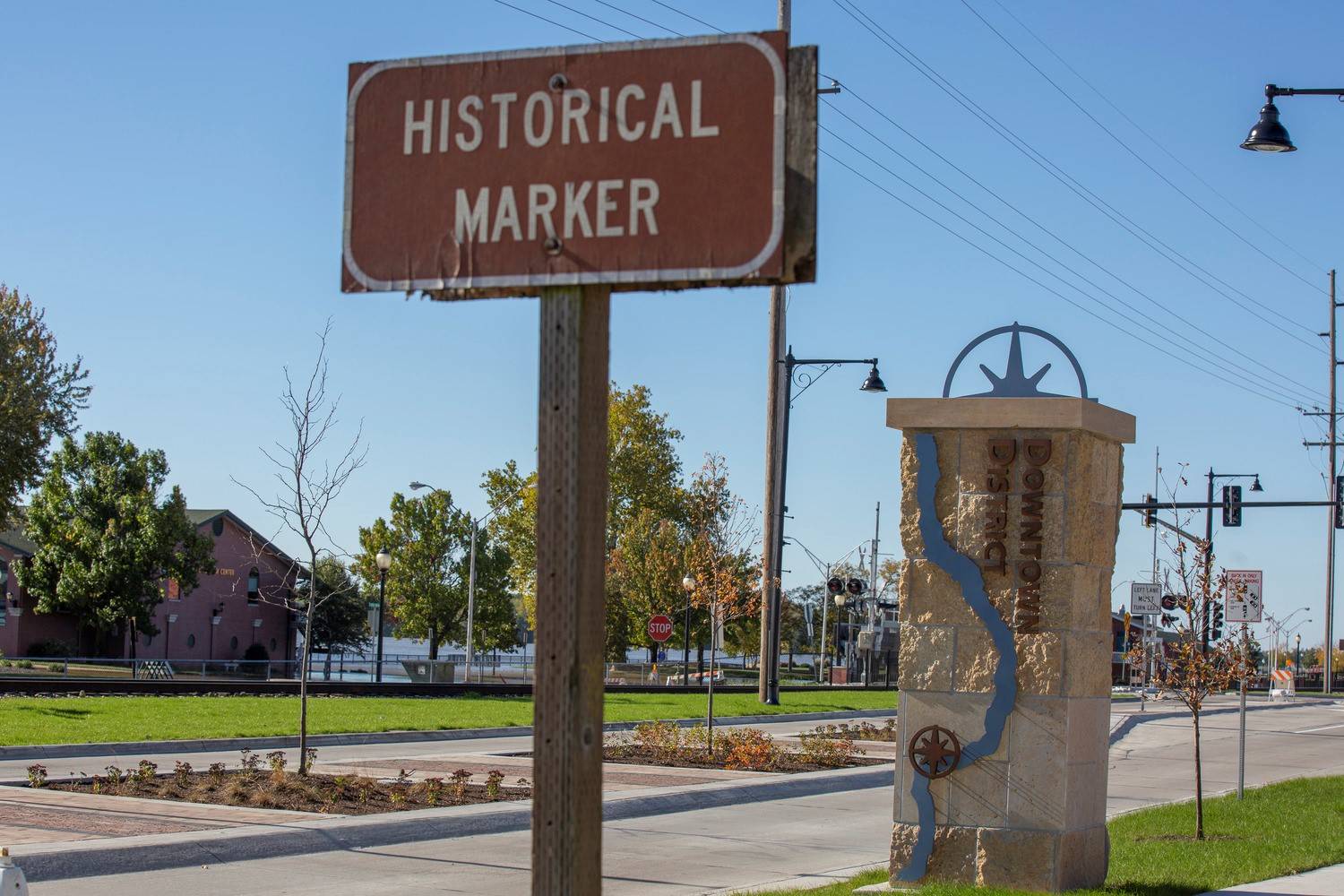 In 2011, Blue Zones and Healthyways joined with Wellmark Blue Cross Blue Shield to deliver the Blue Zones Project across the state in support of the Governor's Healthiest State Initiative. Designated as a Blue Zones Project in 2014, the city established an expectation for redefining the priorities of the Mississippi riverfront. The long-term goal was to provide a safe and attractive multimodal streetscape corridor to promote economic development in downtown and encourage more pedestrian and recreational activity along the riverfront.
As part of a phased reconstruction strategy for downtown Muscatine, the city has reimagined Mississippi Drive (1.6 miles), developed plans for the reconstruction of Grandview Avenue (2.1 miles), is currently reconstructing 2nd Street through the downtown core and is finishing construction on the Mulberry Roundabout. Together, these projects helped the City of Muscatine reconnect their downtown to the Mississippi River.