The American Council of Engineering Companies of Minnesota (ACEC-MN) recognized the City of Pipestone at their Engineering Excellence Awards Banquet on January 24. The water treatment facility received a Grand award for their work to treat both water and wastewater issues at the source with one project.
The City of Pipestone needed to address the high levels of chlorides, salty water parameters, dissolved solids, and elevated levels of radionuclides found in the treated wastewater to meet new discharge permit levels. The most economical choice was water softening. Pipestone's water treatment facility was vintage. Its building and adjacent water tower are on the state historical register, making updating difficult and cost prohibitive.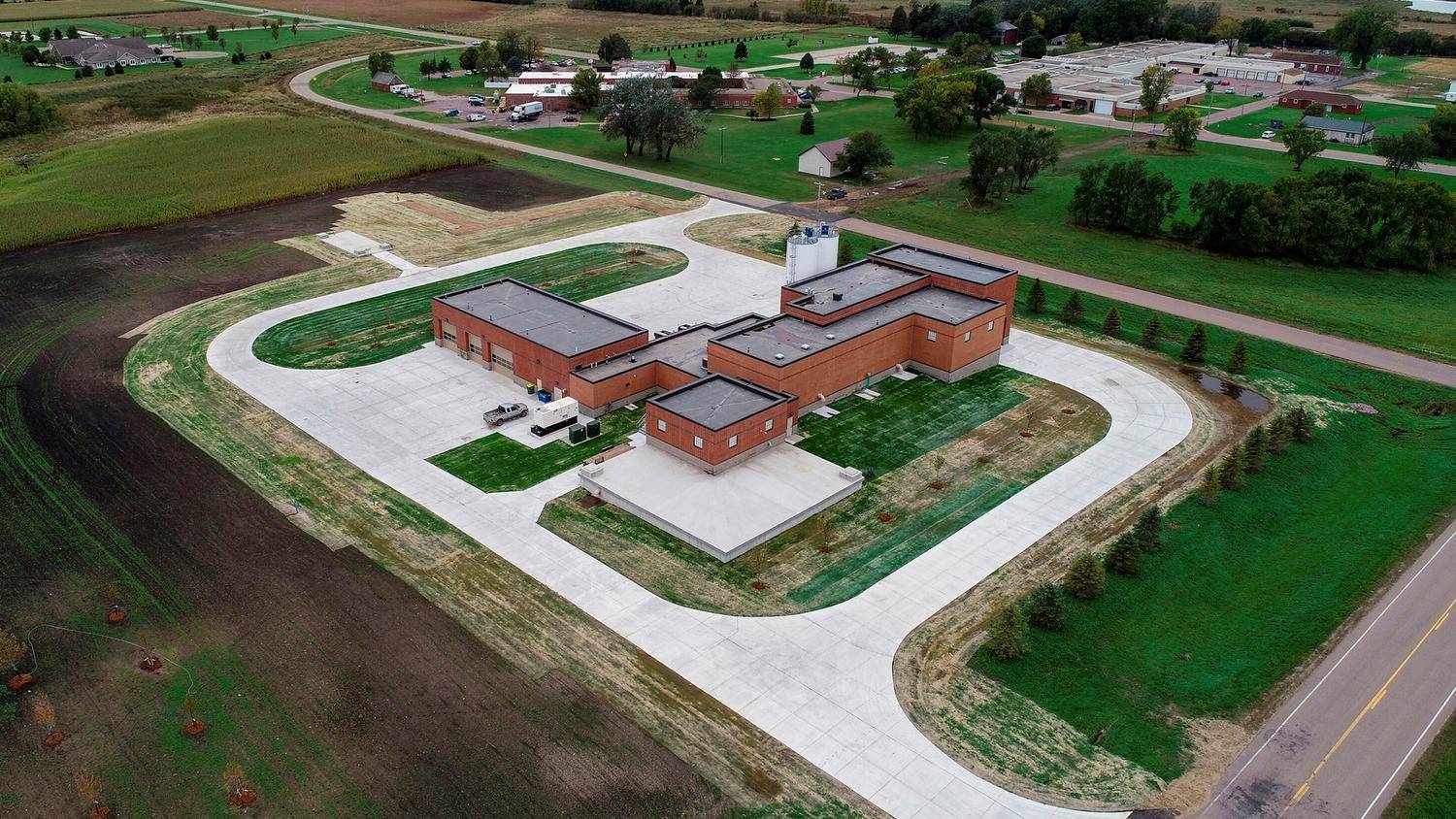 Bolton & Menk engineers worked with the city to upgrade the water supply and treatment system. Our team helped the city access funding through the State of Minnesota Public Facilities Authority (PFA) and a Point Source Implementation Grant (PSIG).
With a construction timeline of 18 months, the new water treatment facility was completed in summer 2019 on time and within budget.