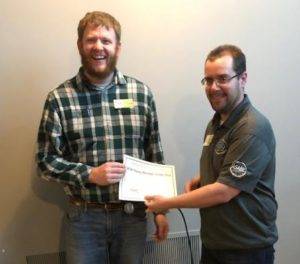 On March 5, 2019 at the Iowa Section of the American Society of Agricultural and Biological Engineers Spring Meeting in Waterloo, Iowa, Jon Rosengren was named the 2019 recipient of the Young Engineer of the Year Award. Jon was recognized for his work with drainage districts and water quality wetlands.
Congratulations Jon on a well-deserved honor!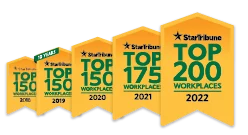 Named one of the very best workplaces in the State of Minnesota! We're proud to rank in the Top 50 on the list, and even prouder that we were voted in by our own employees.