Brian Simmons, PE
Principal Engineer
Sparked by his first LEGO set, Brian was four years old when he knew he wanted to be an engineer. He joined Bolton & Menk in 2005 as a municipal engineer responsible for project management, planning, and design, with expertise in trenchless technology, cured-in-place pipe, asset management, and UAV (drones). He currently oversees Bolton & Menk's UAV and Remote Sensing team. Brian is passionate about leveraging and using new technology. "Sometimes new technology is the pivot point to being able to accomplish a new kind of construction; and sometimes it's something simple that makes us just a little more efficient in our daily lives. Either way, I'm interested in it," says Brian. "I appreciate that Bolton & Menk is a leader in such things and I intend to do my part to keep us at the cutting edge."
Education
North Dakota State University
Awards
American Public Works Association – Professional Manager of the Year – Engineering and Technology

Bolton & Menk, Inc. – Above & Beyond Award
Resources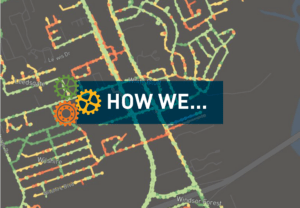 Learn how our partnership with RoadBoticsTM helps us provide the accurate, reliable information you need to make informed infrastructure decisions, here!
Learn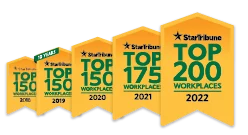 Named one of the very best workplaces in the State of Minnesota! We're proud to rank in the Top 50 on the list, and even prouder that we were voted in by our own employees.