A comprehensive plan is a long-range planning document intended to identify a community's vision, goals, and policies to guide future development and public investment. This policy document provides a foundation for growth and development of the aspirations a community holds for itself. Comprehensive plans provide an overview of the community, including historical context, demographics, economic climate, parks and trails, and more. It includes goals, objectives, and policies to guide land use development, redevelopment, and preservation of natural resources, and includes a plan to implement these policies.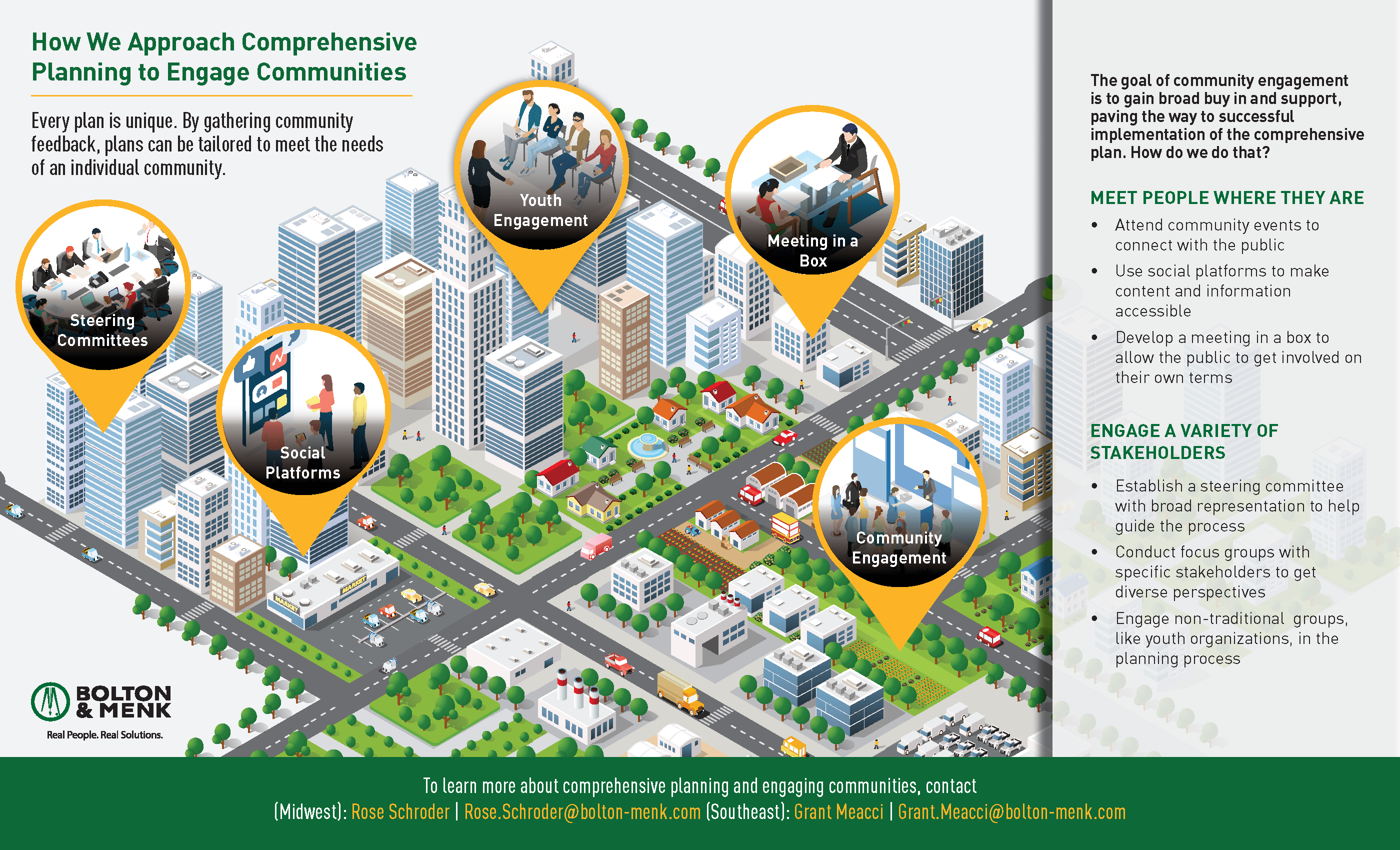 Successful engagement informs the public of ongoing activities and actively solicits their input and comments on both existing and future plans. The goal is a plan with buy in and support from the public. How do we encourage community engagement when creating these plans?
Learn more city planning through our book, Parker the Planner!
View examples of other comprehensive plans here:
City of Forest Lake, 2040 Comprehensive Plan
City of Hopkins, 2040 Comprehensive Plan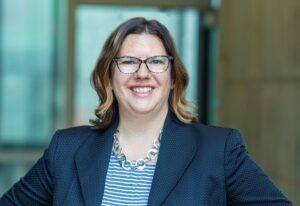 Rose Schroder is a senior urban planner who began her career in 2000. She has previous experience working at the county and city levels where she was responsible for land use and community development, including managing the master planning of corridors and redevelopment areas as well as development project review. Her primary areas of expertise include municipal planning, metropolitan area comprehensive plan development, and land use analysis and impacts. Rose believes that quality of life is directly related to the quality of place; she understands that the built environment—in combination with the services and opportunities available to all residents, businesses, and visitors—impacts the vitality of a community.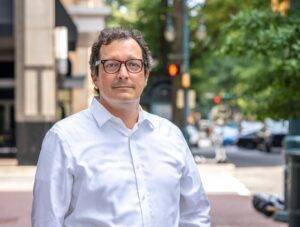 One of the region's most visionary urban designers, Grant Meacci has been shaping the communities of North Carolina since 1986. Prior to joining Bolton & Menk, Grant worked as the assistant planning director managing the Design and Preservation Division for the City of Charlotte Planning, Design, and Development Department. A skilled project manager, he leads a variety of transformative projects in both the public and private sector. In addition, he has helped to develop and direct two non-profit organizations, which provide pro bono design, planning, and service projects throughout the United States. His career has focused on designing projects that create vibrant places, enhance people's quality of life, and foster stronger communities.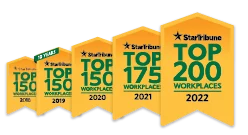 Named one of the very best workplaces in the State of Minnesota! We're proud to rank in the Top 50 on the list, and even prouder that we were voted in by our own employees.