Congratulations to Kevin Bittner on being named Fargo Office Manager! Kevin has 35 years of experience including time with the U.S. Army Corp of Engineers before joining the firm in 1998. During his 23 years at Bolton & Menk, he's spent 17 leading and developing work groups around the firm. A native of the Langdon area, North Dakota, Kevin will continue to serve his current clients while looking forward to guiding the Fargo team toward continued growth. Contact Kevin today for your North Dakota needs!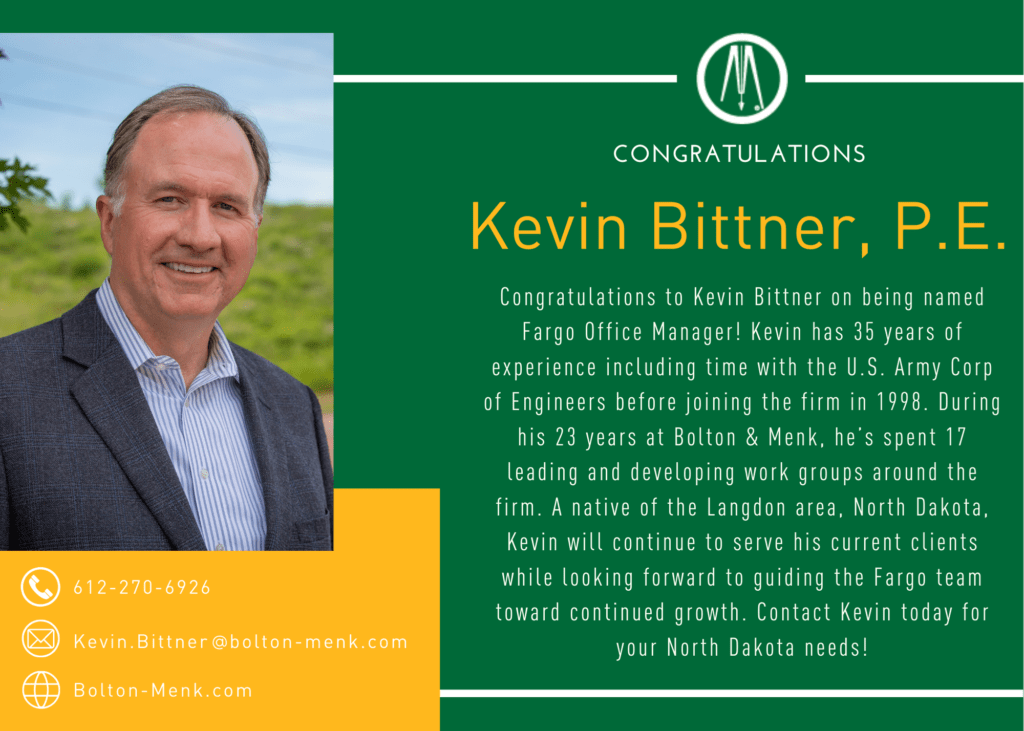 Learn more about Kevin's expertise and project experience here!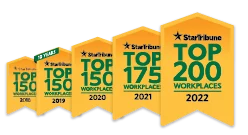 Named one of the very best workplaces in the State of Minnesota! We're proud to rank in the Top 50 on the list, and even prouder that we were voted in by our own employees.