Eric Johnson, PE
Principal Transportation Engineer
A Transportation Engineer since 1999, Eric manages projects for numerous city, county, and state clients. He turns ideas and problems into a vision all stakeholders can support. He has developed a solid understanding of funding opportunities and provides support internally and externally to make projects happen. "I love being a part of some great projects and growth within the firm. We have a reputation for developing innovative solutions that can be funded and built," he says. Eric has experience in leading roadway design efforts, including conceptual designs and geometric layouts of complex intersections and corridors. His passion for transportation fuels his love for everything cars–the designs, power, evolution, innovation, and beauty. He says nothing beats the snorting, rumbling, and roar of an angry V8.
Education
North Dakota State University

Anoka Ramsey Community College
Resources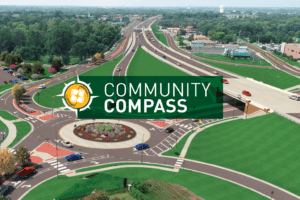 The City of Anoka improved the safety and design their well-used Highway 10/169 corridor. Learn how the residents of the City of Anoka came together to lead the project and create a more connected community.
Learn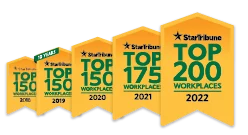 Named one of the very best workplaces in the State of Minnesota! We're proud to rank in the Top 50 on the list, and even prouder that we were voted in by our own employees.