Minnesota's North Shore is home to 150 miles of coast along Lake Superior, with beautiful landscapes offering a multitude of outdoor activities like hiking or camping. Silver Bay, near Tettegouche and Split Rock Lighthouse State Parks, has become a hotspot for tourists traveling and enjoying the area. The high demand for camping sites and event space led the City of Silver Bay to proceed with developing their first municipal campground site–Black Beach Campground.
The City of Silver Bay had explored the idea of a municipal campground for years, developing concepts that would open the area and draw attention to the three beaches along their coastline, including the most notable, Black Beach. The city was having limited success with visitors to Black Beach, sparking the idea for a campground to enhance awareness of their unique landscapes. Bolton & Menk joined the city's project team and assisted them with adapting their concepts to a buildable design through to construction, which kicked off in 2019. With funding already secured, the project team developed a steering committee made up of city staff, city council, and other community stakeholders. The committee met multiple times throughout the design process to formulate the most preferred layout options.
By June 2020, Silver Bay opened their 49-site Black Beach Campground, situated between Highway 61 and Black Beach Park on Lake Superior. The campground features a mix of camper and RV sites with water, sewer, and electric service, as well as vault toilets, a playground, main building containing lavatory and showers, and access to state trail systems and Lake Superior's unique Black Beach Park. The campground also contains ADA-compliant campsites.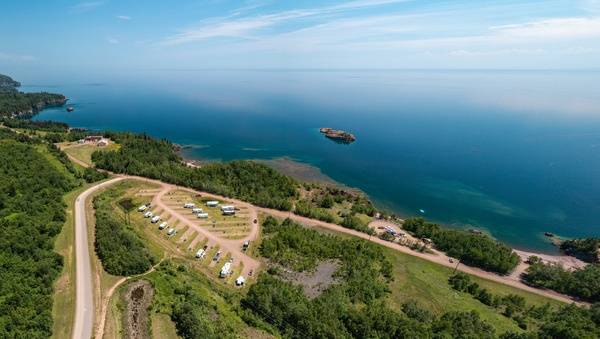 Black Beach Campground proved an immediate success, with usage far exceeding city projections. Visitation to Black Beach skyrocketed, causing the lone existing gravel road that provides access to the beach to see increased traffic volumes and frequent parking congestion.
The fun doesn't stop there. The city continues to be hard at work to further improve their beach and camping experiences for visitors. They have secured funding from multiple sources to improve East Lakeview Drive, giving visitors easier access to the park and their choice of North Shore beaches in Silver Bay. Additionally, the city is working to acquire more land for Black Beach Park, with the goal to add amenities including off-street parking, trails, and picnic areas. Silver Bay is also in the planning and funding stages for a multi-modal trailhead center that will be located just over a mile from Black Beach Campground. The trailhead center will be able to host regional events and provide additional excellent recreational opportunities in Silver Bay, complimenting the outstanding resources of Black Beach Campground and Park.
City staff, the steering committee, project partners, and stakeholders were able to capture a rare opportunity to provide access, comfortable camping sites, and recreation adjacent to Lake Superior, a wonderful natural resource and we're proud to be a part of it!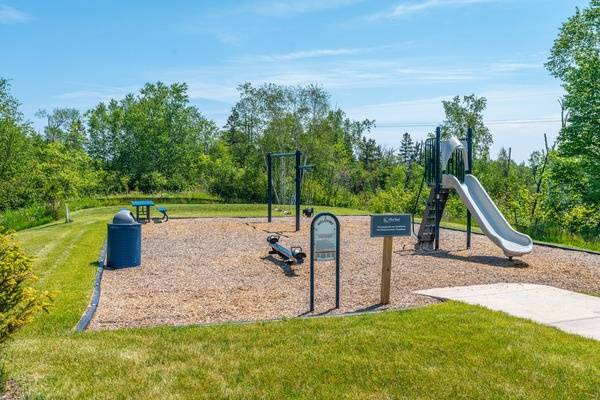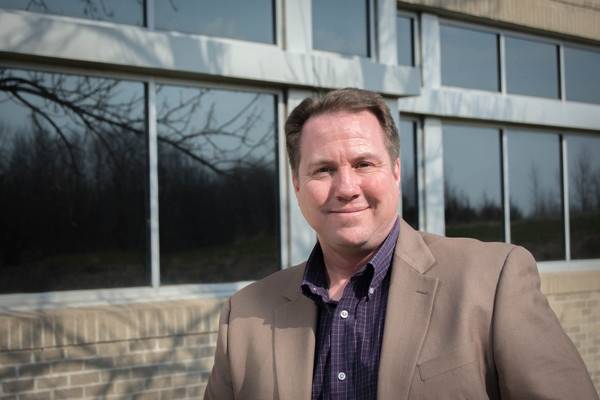 Joe Rhein started his engineering career in 1990 with a focus on serving municipalities. His satisfaction comes from helping clients develop and implement programs, policies, and projects to improve their infrastructure and benefit their community. Joe has helped communities develop and implement successful multi-year pavement management programs. He is especially skilled at projects that require public involvement and interaction with local officials. He believes communication is key—that information leads to understanding, which is the path to acceptance. This is the philosophy that has helped Joe succeed in his work with cities.