Pop quiz! How does an equitable process look and feel? How does it occur within a predominantly white institution located in the Midwest? Layer these questions with America's history of racial inequities and… there you have it, a perspective for the importance of cultural and historical competency. As professionals operating within the planning and urban design and public involvement space, these are just a few of the questions we often encounter. Lucky for us, we are challenged daily to do our part to make the communities we live, work, and play in better for all.
Bolton & Menk has a long-standing relationship with Iowa State University (ISU) through years of designing and building placemaking projects that speak to the university's longevity and creativity. As a member of the ISU consulting pool, Bolton & Menk has had the honor of working with the National Pan-Hellenic Council (NPHC) administrators and student vice-president, university staff and students, and other stakeholders to design a space for ISU to pay tribute to their NPHC program. The NPHC is an organization that includes nine sororities and fraternities committed to ensuring equitable outcomes for African Americans due to racial isolation on predominately white campuses, also known as the Divine 9.
This project was initiated by passionate students who wanted to create started as a grassroots effort by students who were passionate about creating a space to feel celebrated and a sense of belonging. The project was added to the university's radar for creation in 2017. Two ISU architect students kicked off the project with designs that would eventually springboard Bolton & Menk to the final project design in 2020. The NPHC Plaza, dedicated to recognizing the Divine 9 and their value to ISU, will be the largest of its nature in the Midwest. It is set to be built in the middle of ISU's beautiful campus, between the Memorial Union and the Campanile.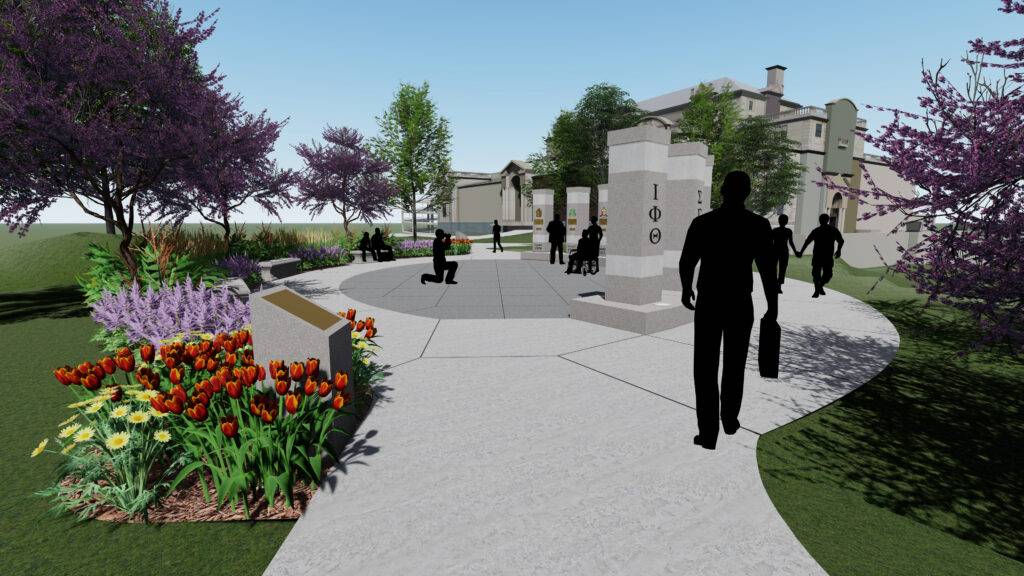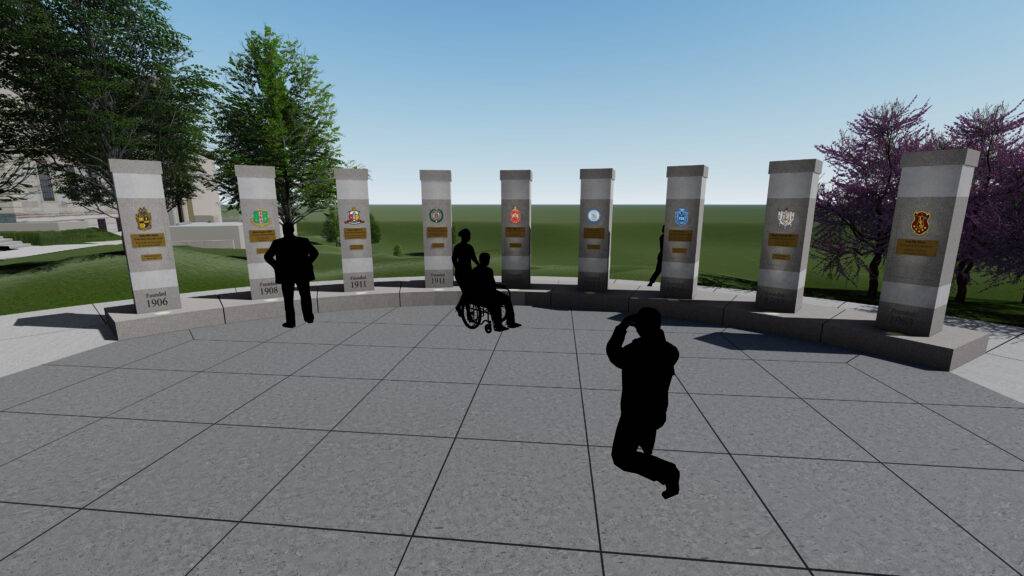 To ensure we developed an equitable process, we combined our design expertise with the community expertise of Watch The Yard, the largest digital platform for Divine 9 content globally. As a highly respected member of the NPHC community, Watch The Yard produced a high-quality stakeholder engagement and outreach video to communicate the goals and vision of the NPHC Plaza. The video has allowed us to successfully engage with, listen to, seek context from, and act on solutions that resonate with the project stakeholders. The project's initial public launch in December 2020, via social media, resulted in nearly 100,000 views. The feedback from the local and broader NPHC community has been overwhelmingly positive, reinforcing the value and recognition that can be created to counter past wrongdoings. Culturally relevant placemaking forms when mutual trust and respect are established.
An equitable process is culturally and historically relevant and creates space for all parties' interests to be heard and valued. This is made possible through an open channel for all stakeholders to express their ideas, wants, and needs—creating a space that represents the history of the NPHC program. ISU and its NPHC Chapter have created a space for current, future, and international students, families, and alumni to gather and feel connected. The project's design concluded in December 2020; plaza construction is slated for the 2021 construction season, with project completion scheduled for fall 2021.