Reality capture is the new buzzword in the civil engineering, surveying, and unmaned aerial vehicles (UAV) industries. It describes the rapidly expanding collection of tools and technology available to capture both the built and natural world around us. Laser scanners, LiDAR, 360° photography, and UAV all work together to capture the where, what, and how of civil infrastructure.
Real World Reality Capture Example
In January 2020, the Joint Water Commission, comprised of the Cities of New Hope, Crystal, and Golden Valley, had undertaken a project to empty and rehabilitate the interior of one of their underground reservoirs. The structure's unique nature and the excitement to see inside something that is truly "out of sight" led Bolton & Menk and Joint Water Commission staff into a conversation about managing this critical asset; how to make decisions and maintain awareness when it was again full of water and serving the residents. In March 2020, Bolton & Menk was allowed to enter the reservoir and document the structure's interior and above-ground conditions.
Laser Scanners
Laser scanners are similar in appearance and setup to other survey equipment and can capture millions of points from a single location using a laser, without any reflectors or staff intervention. Sometimes we refer to this a Terrestrial laser scanner to differentiate from other LiDAR products.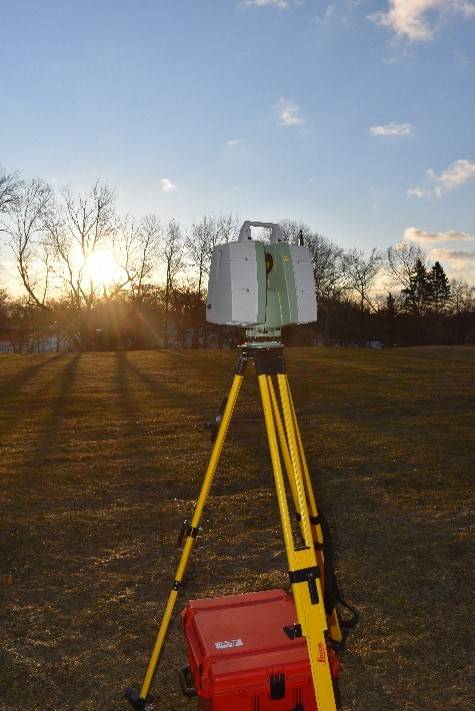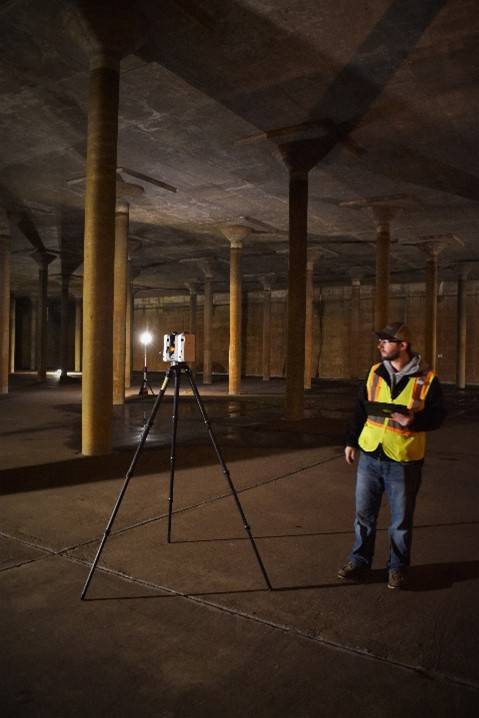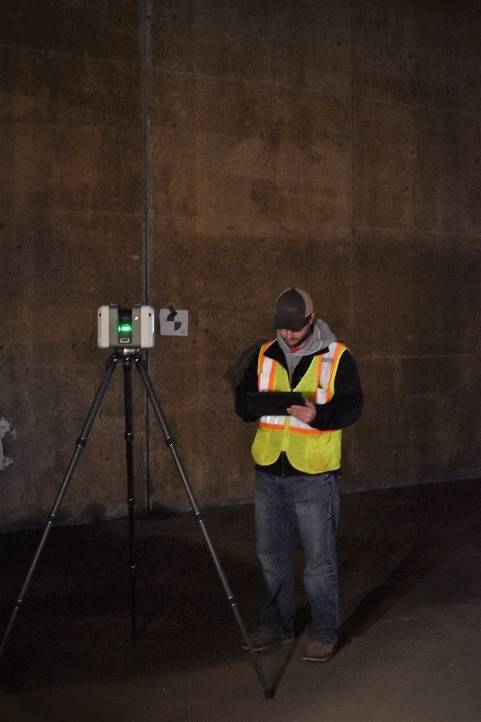 The resulting point clouds contain far more points than other methods of capture and have high precision and accuracy. The points can be combined with photos taken by the same piece of equipment, colorized, and information can be extracted or processed with intelligent algorithms. The resulting clouds can be used by themselves for as-builts and further analysis or extracted data can be brought into other design software. Measuring for structural distresses like wall bowing or column buckling is clear in the point cloud from a terrestrial laser scan.
360-Degree Cameras
Almost everyone is familiar with Google Street ViewTM Mapping Service, which is one common example of spherical or 360-degree photography. These cameras have recently started using a standardized format, as well as increased resolution and more reasonable camera prices. Presenting these photos in our compatible viewer, GeoCPTM 360, and adding location data or an interior floor plan gives the context needed to use these images in a future condition assessment or investigation. Some challenges we encountered in using these cameras are lighting the underground structure and making sure to clear the view 360 degrees all around the camera when snapping photos. Bolton & Menk also employs these cameras for interior photos of underground structures, illuminating the area by using a lighting rig at the end of a rod.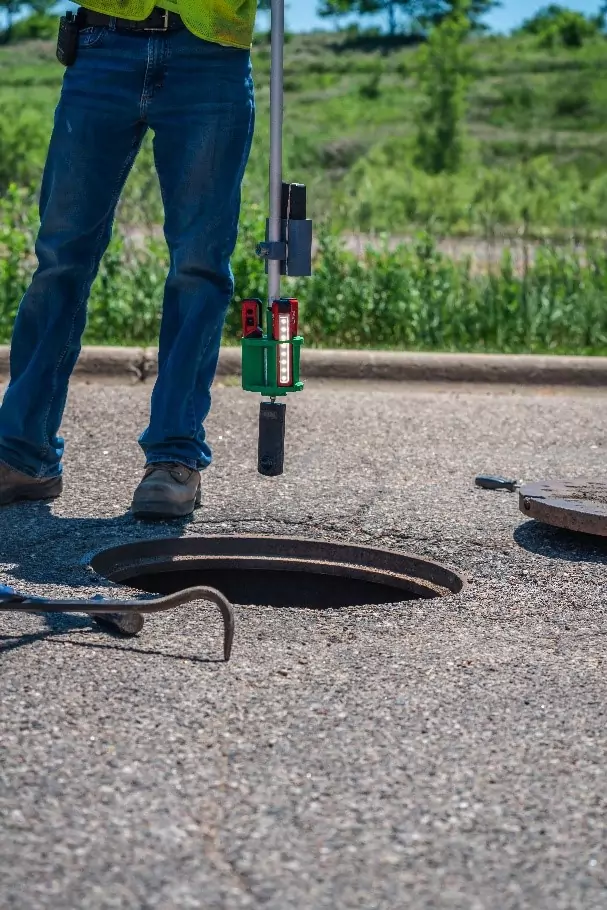 UAV Capture
Imagery captured by UAVs provides the aerial and high altitude perspective to the underground, ground, and interior information gathered by the laser scanners and 360-degree cameras. These models work seamlessly with the other data and imagery because these products have geolocation and geotags associated with them right out of the box.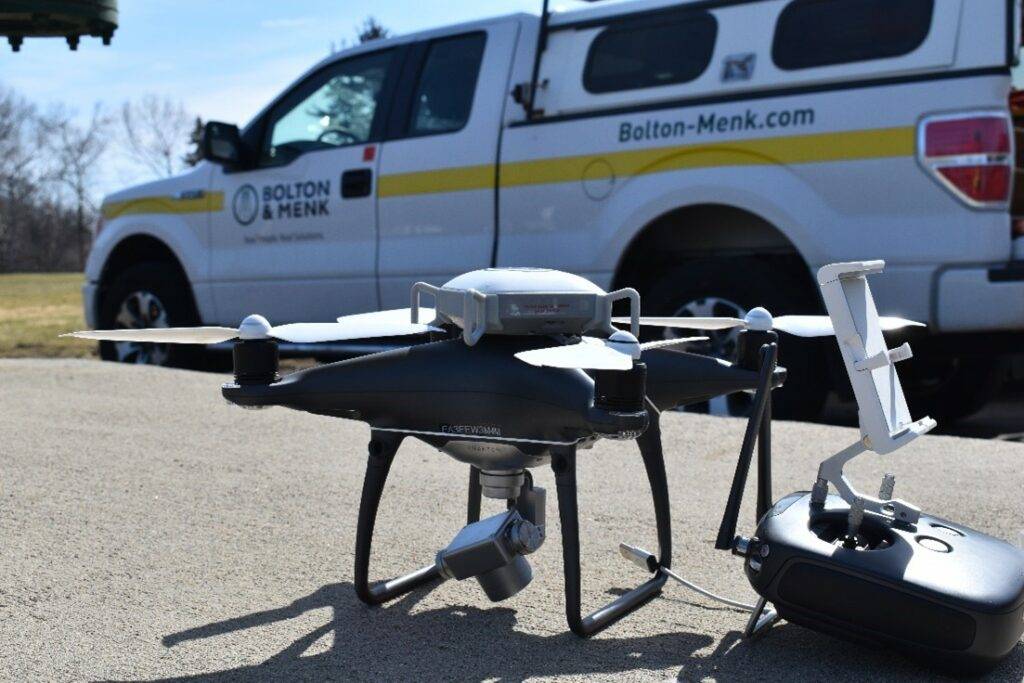 Site Aerial & Surface 3D model
Click the Map and Model buttons in the upper left corner to see the two views
This combination of technology has proven beneficial to view above and below-ground structures, gathering crucial data to improve and maintain infrastructure safely and efficiently. Learn more about how our GIS services can serve your community by using reality capture, here!