Location
City of Pipestone, Minnesota
Solutions
The City of Pipestone needed to address the high levels of chlorides, salty water parameters, dissolved solids, and elevated levels of radionuclides found in the treated wastewater to meet new discharge permit levels. The most economical choice was water softening. Pipestone's water treatment facility was vintage. Its building and adjacent water tower are on the state historical register, making updating difficult and cost prohibitive.
Bolton & Menk worked with the city to develop a comprehensive plan and upgrade the water supply and treatment system. We worked with the city to develop plans for construction and helped access funding through the Minnesota Public Facilities Authority (PFA) and a Point Source Implementation Grant (PSIG).
With a construction timeline of 24 months, the new water treatment facility was completed in summer 2019 on time and within budget. The new facility provides a long-term investment in the community.
Awards
Salt Symposium – 2021 Chloride Reduction Leadership Award

United States Environemntal Protection Agency – 2020 DWSRF AQUARIUS Award for Excellence in Problem Solving

American Council of Engineering Companies of Minnesota – 2019 Grand Award
Resources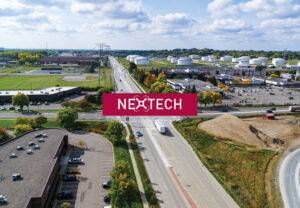 UAV videos can be used in all stages of project documentation, from construction to the finished product. See some examples here!
Play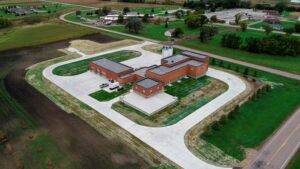 Watch below to learn how we helped the City of Pipestone reduce chlorides in their wastewater–featuring our very own, John Graupman and Walter the Raindrop!
Learn
By looking at the problem at a different angle and not focusing on the obvious solution, the City of Pipestone was able to solve two water problems with one solution.
Learn
Named one of the very best workplaces in the State of Minnesota! We're proud to rank in the Top 50 on the list, and even prouder that we were voted in by our own employees.