Since 1995, we have been helping clients successfully secure funding to provide real solutions to projects that they have been dreaming up. We work to create technically feasible, environmentally compatible, and economically viable projects. Simply put, even the best-designed project is not sustainable if funding is not available. Check out the infographic below to find out how we fund safe, sustainable, and beautiful communities.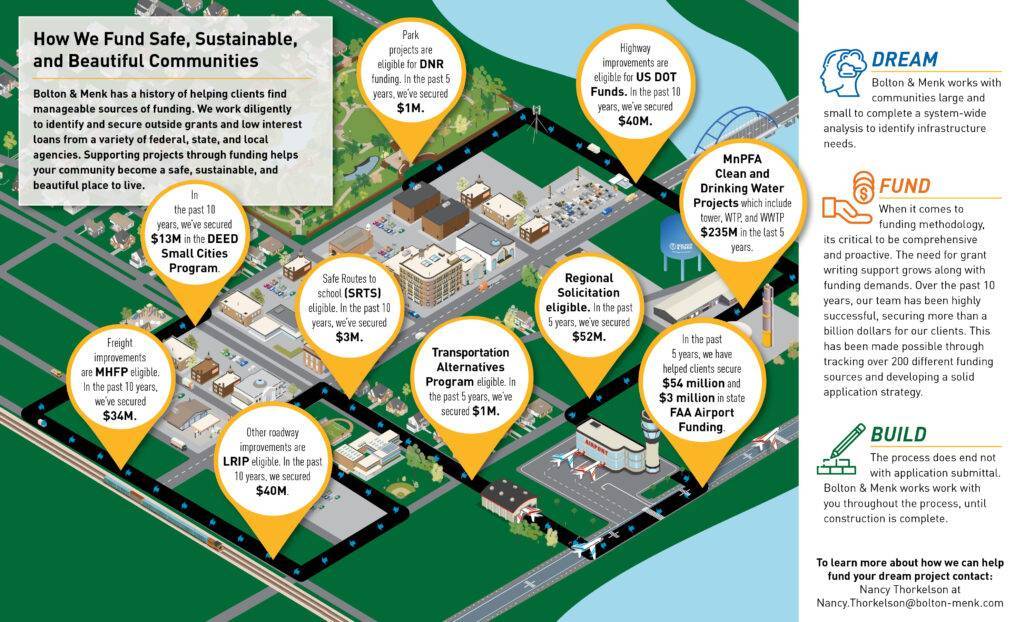 Click here to view some examples of communities we have helped to find funding for.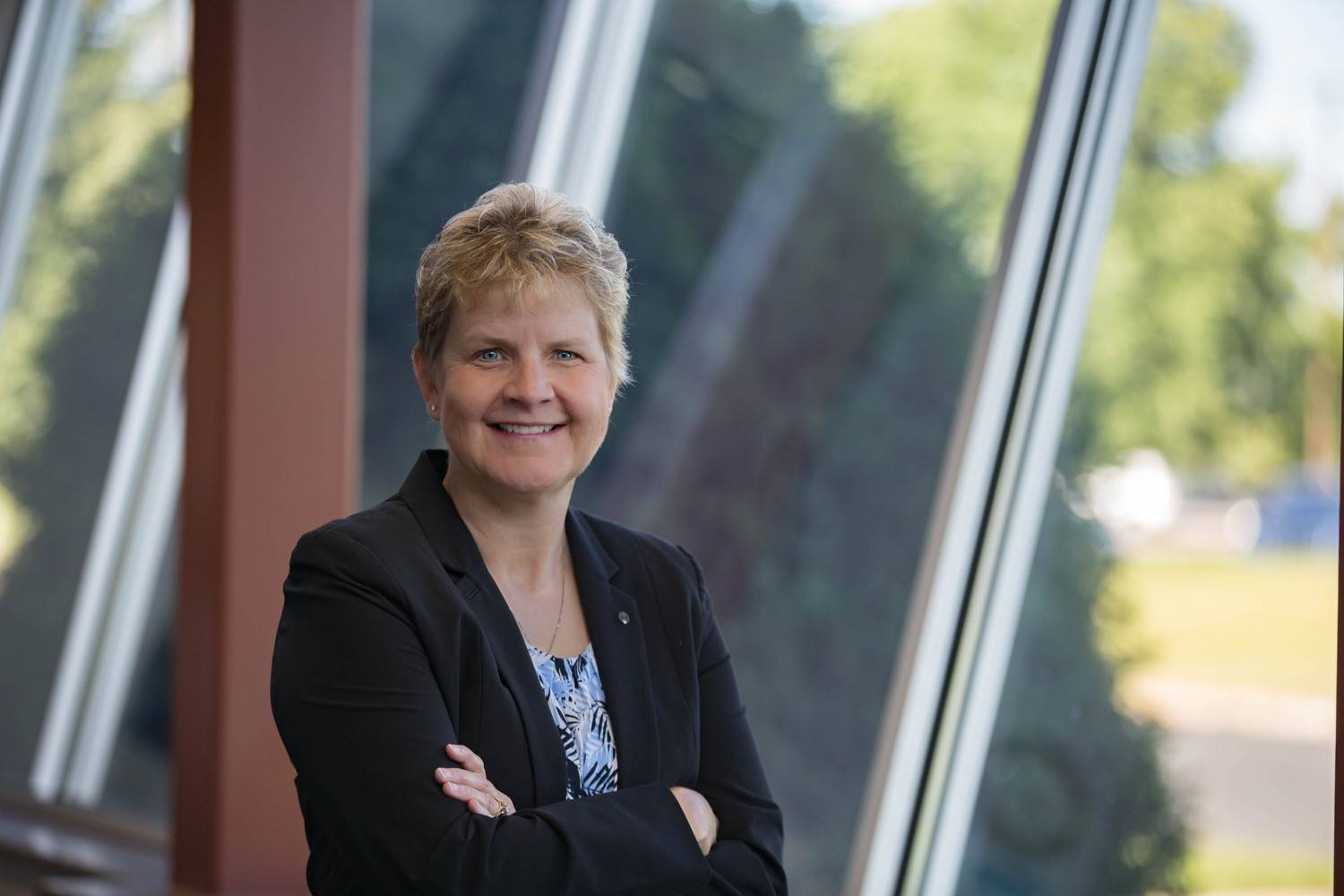 Nancy Thorkelson, CPSM, loves the opportunity to work with a variety of communities to identify funding options to create and enhance sustainable and healthy places to live, work, and play. In her role as Funding Work Group Leader, she is responsible for the overall tracking of multiple state and federal funding programs as well as monitoring funding availability for our clients. She provides funding updates to project managers and their clients. She also assists with the application and funding process for several programs including State Revolving Loan and Rural Development funding. Nancy began her career at Bolton & Menk in 1989. Outside of work, Nancy is involved in her local church and loves spending time with her family and grandchildren.