Services
Topographic

Boundary & ALTA

Residential Lot & Rural Acreage

Subdivision Layout

Right-of-Way & Easement Services

Construction Staking

Hydrographic

UAV/Drone Services

3D Laser Scanning
Bolton & Menk is an industry leader in land surveying with a long history of success. We embrace the National Society of Professional Survey (NSPS) Certified Survey Technician Program, and we have been recognized for our leadership in new surveying technologies. Our team uses both time-tested and cutting edge measurement and mapping systems. You can count on us to collect information with the same standards and high quality, no matter the location.
We know the only way to get an accurate reading of what is in the field is to have our field survey staff stay involved with the project from the planning phase, through data collection and processing, with a final review before files are released for design. We have remote pilots licensed in Minnesota, North Dakota, and Iowa who can use UAV/drone photo technology to give you true distances and an accurate representation of the area. We look at projects from a different perspective – yours.
Resources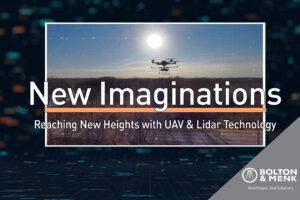 When UAVs and LiDAR sensors are used together, they can collect millions of data points in a project area! Learn how in the final New Imaginations.
Watch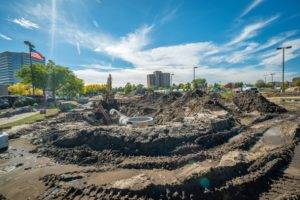 Bolton & Menk designed a subsurface linear stormwater storage system to substantially improve flooding for property owners and provide the necessary conveyance to route stormwater away from the problem area.
Learn
Check out the latest and greatest in Blink! Simplified Solutions: Right of Ways vs. Easements. Learn about the need for, and different types of easements with a sneak peek of Larry the Land Surveyor. Don't blink, you might miss it!
Watch
Named one of the very best workplaces in the State of Minnesota! We're proud to rank in the Top 50 on the list, and even prouder that we were voted in by our own employees.