Services
Water & Wastewater Engineering

Transportation Planning & Engineering

Structural Services

Aviation Services

Planning & Urban Design

Water Resources Engineering

Environmental Planning & Permitting

Construction Administration & Inspection

Land Surveying

Geographic Information Systems

Project Funding Support

Project Communication

The Studio
Since 1949, Bolton & Menk has provided specialized municipal engineering services to all sizes of communities – from rural townships to large metropolitan cores. We offer more than two generations of community understanding and a wide range of expertise. Over the years, we have learned that every project and every community is unique, and we treat them that way.
As the designated consultant city engineer for more than 175 cities, Bolton & Menk takes care of our communities by providing the highest-quality services and solutions possible. And we will take care of you, from speaking on your behalf to designing your dreams, to finding funding; we deliver our best to the communities we serve.
We believe in the power of face-to-face meetings, friendly conversations, and a collaborative decision-making process to keep your projects on schedule, within budget, and focused on real, workable solutions.
Trenchless Technologies
Learn how this emerging, innovative technology saves time and resources in our
Blink: Simplified Solutions video: Trenchless Construction Methods
You can also step through each process in our What's Under My Street? interactive application
Civil/Municipal Planning & Engineering projects
Resources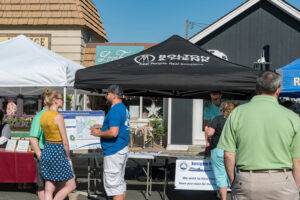 Build a Better Project Experience with Project Communications
Project communication services identifies and executes effective communication tools and strategies throughout the life of a project, be it the preliminary design phase or final construction.
Learn More

Can Planners and Engineers Do More Than Coexist?
Planners and engineers often see the world through different lenses. However, more and more we are seeing planners and engineers working side by side.
Learn More
Named one of the very best workplaces in the State of Minnesota! We're proud to rank in the Top 50 on the list, and even prouder that we were voted in by our own employees.