At Bolton & Menk, our aviation planners and engineers dig deep to help you soar. We look at real airport development issues and find proactive, practical solutions before any engineering takes place. We think about projects from both management and airport user perspectives. We sit down with you to learn about your short- and long-term goals and customize real solutions.
We also consider your funding needs because a solution without funding is no solution. Our team stays current on trends, insights, funding opportunities, and Federal Aviation Administration (FAA) standards. We have a long and successful history with the FAA and related state agencies. You can count on us to use this knowledge and these relationships to help you plan wisely, move projects along smoothly, and position your airport to best use available funding sources.
Innovative Tools in Airport Planning
We create successful outcomes for you by integrating unmanned aircraft systems (UAS) and geographic information systems (GIS) technology into our airport projects.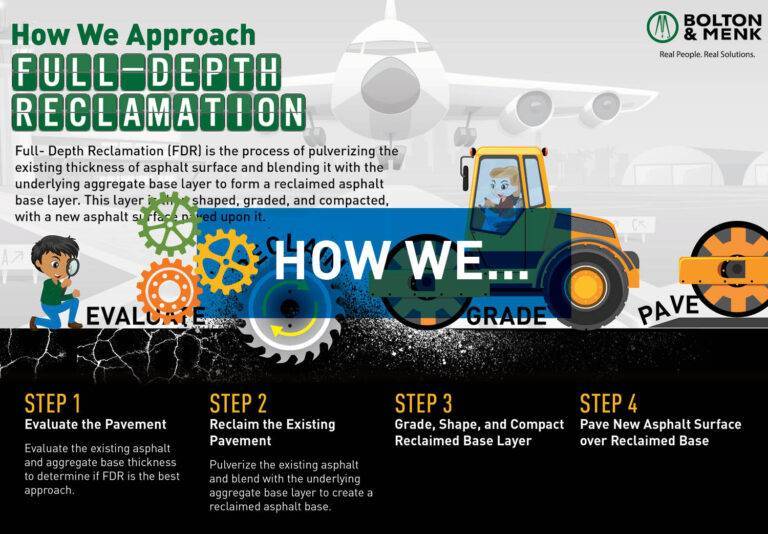 How We Approach Full-Depth Reclamation to Improve Airport Runways
Explore the process of Full-Depth Reclamation (FDR) on airport runways to create a long-term solution to a common runway problem and learn how Bolton & Menk worked with the Federal Aviation Administration (FAA) on FDR projects until the process could officially be used on airports.
Airport planning is not going away – it is actually becoming the key component for justification and eligibility of federally funded airport projects.