Congratulations to the City of Britt who received the 2023 APWA Iowa Chapter Project of the Year Award in the Historic Restoration/Preservation $1Million to $2.5 Million category. This award recognizes a project which demonstrates excellence in historic restoration and preservation. The City of Britt was presented the award on Thursday, September 28 at the APWA Iowa Chapter Fall Conference.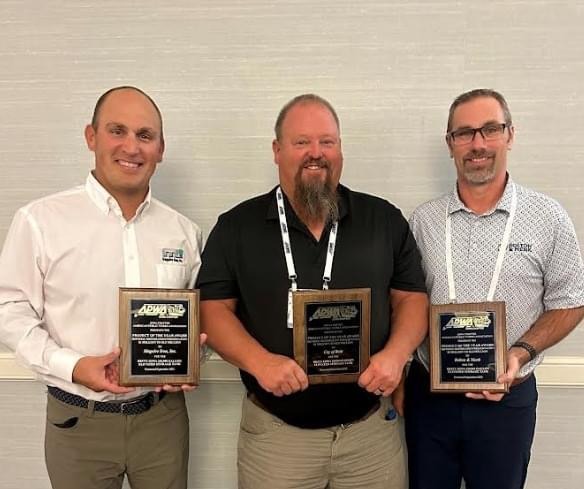 The City of Britt hired Bolton & Menk to evaluate their water system and recommend improvements, primarily expecting to focus on the need for a new water treatment facility to replace their aging pressure filter plant. However, the city also recognized that their existing tower represented an important landmark and snapshot of their rich history.
Based on inspections conducted by Bolton & Menk, it was recommended that the city construct a new 150,000 gallon tank directly next to the existing tank to address corrosion, coating deterioration, safety issues, and inlet pipe freezing during the winters. The increased capacity would allow the city to provide improved fire protection and the new storage tank would eliminate the need and high cost of rehabilitation and maintenance of the existing tank.
To commemorate the former water tower's legacy, Iowa DNR and the State Historical Preservation Office helped city officials and Bolton & Menk develop a unique historical mitigation plan. Components of the old tower were salvaged during demolition including segments of the lattice style legs, safety light and finial, and used to construct a decorative sculpture and memorial plaque next to the new tank in Water Tower Park. The City of Britt also incorporated a throwback to their Hobo heritage by painting the side of the tank with three "glyphs" that were commonly used by hobos to indicate that "this is the place" with a "freshwater campsite" and a "train stop."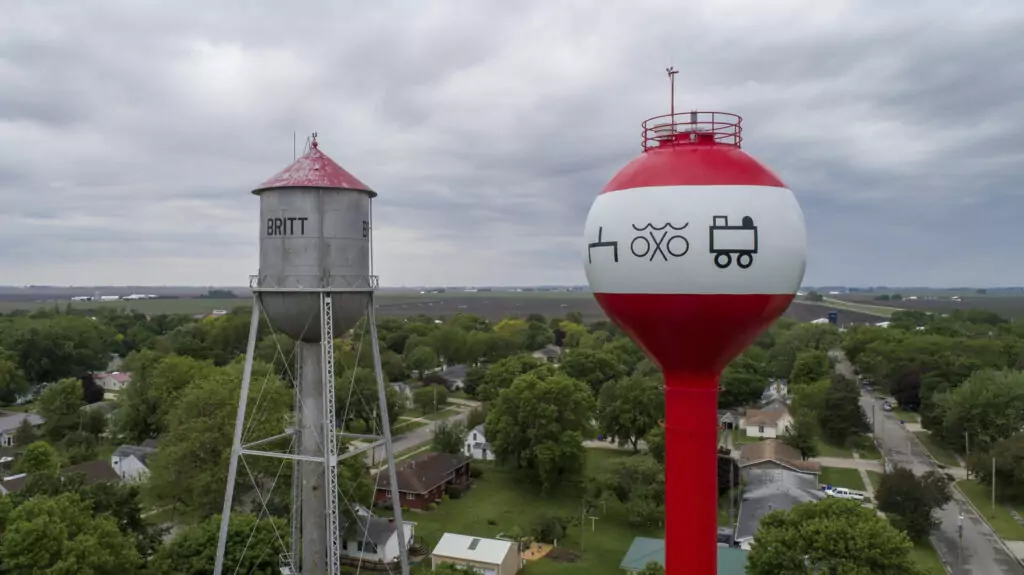 The new storage tank was constructed in 2021 and placed into service in late 2021, with the old storage tank removed in October 2022.
"The City of Britt and Bolton & Menk are honored to win the Project of the Year award for Historic Restoration/Preservation because it recognizes the city's unique community heritage and the project team's ability to creatively capture the story," said Wes Brown, Senior Principal Engineer at Bolton & Menk.
Learn more about our Water & Wastewater Engineering services and our commitment to providing clean water!