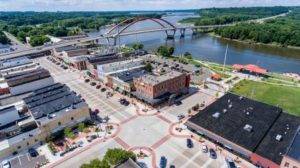 The American Public Works Association (APWA) announced the 2018 Public Works Projects of the Year. The Hastings Riverfront Renaissance Improvements project was awarded the Small Cities/Rural Communities Project of the Year Award in the Structures category during APWA's Public Works Expo (PWX), which took place August 26-29 in Kansas City, Missouri.
The City of Hastings wanted to revitalize and reconnect their downtown to the Mississippi River. Bolton & Menk collaborated with the city to develop a three-phase Downtown Riverfront Renaissance project. Phases one and three focused primarily on the downtown infrastructure, while the second phase focused on Levee Park, a prominent park straddling the Mississippi River and downtown business district.
Collaboration with city staff, stakeholder groups, and the general public aided in the development of a Park Master Plan. The Master Plan included a limestone amphitheater, musical playground, ice skating rink, branding and signage, enhancement of the Mississippi River Trail, and a veterans memorial. Final design services, including construction document development and construction administration, were also completed.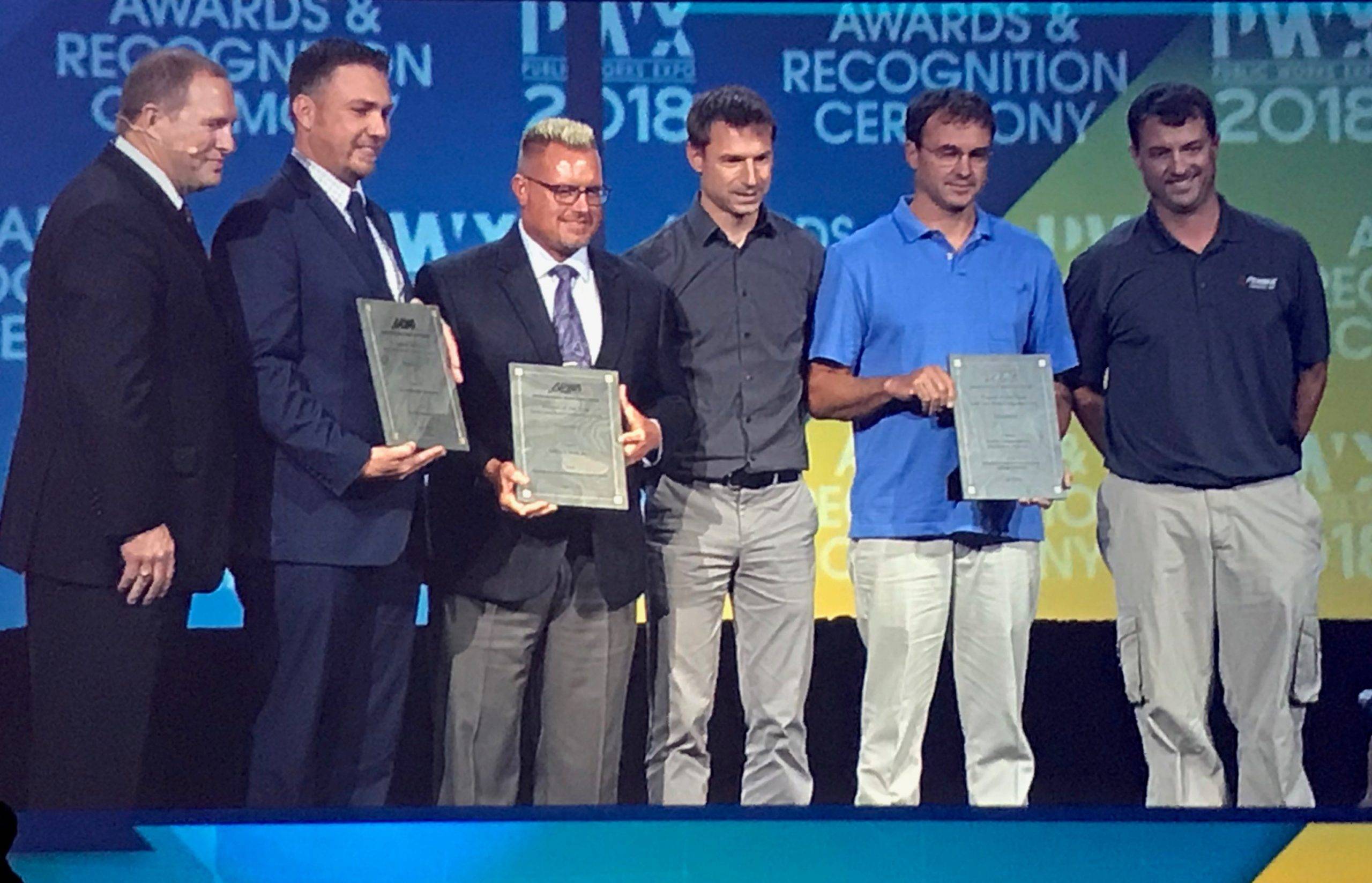 Through combined efforts, the city now has an updated park linking downtown to the Mississippi River.
The Projects of the Year award program promotes excellence in the management and administration of public works projects, recognizing the alliance among the managing agency, contractor, consultant, and their cooperative achievements.
Congratulations to the City of Hastings!