November 8th is National STEM/STEAM (Science, Technology, Engineering, Art, and Mathematics) Day, which is celebrated by organizations and schools by encouraging students to be more involved in these fields. Here at Bolton & Menk, we believe every day is STEM/STEAM Day! How do we encourage STEM/STEAM passion or involvement from kids in kindergarten all the way through high school?
In-person connection with students is one of the most important components of encouraging growth in STEM/STEAM fields. When we connect with students, we show them possibilities beyond the four walls of their classrooms. Many students have never met an engineer, handled survey equipment, or know what GIS stands for. We can only be what we know to exist. Instead of the typical careers of doctor, teacher, or lawyer, a student might see a future for themselves as a landscape architect, or as a CAD expert.
One of the primary ways Bolton & Menk gets young kids involved in STEM/STEAM is through our award-winning children's books series. Spanning from narratives of kids learning about design work within our communities to a water droplet going through the water cycle, our books turn detailed concepts into fun, easy to understand adventures.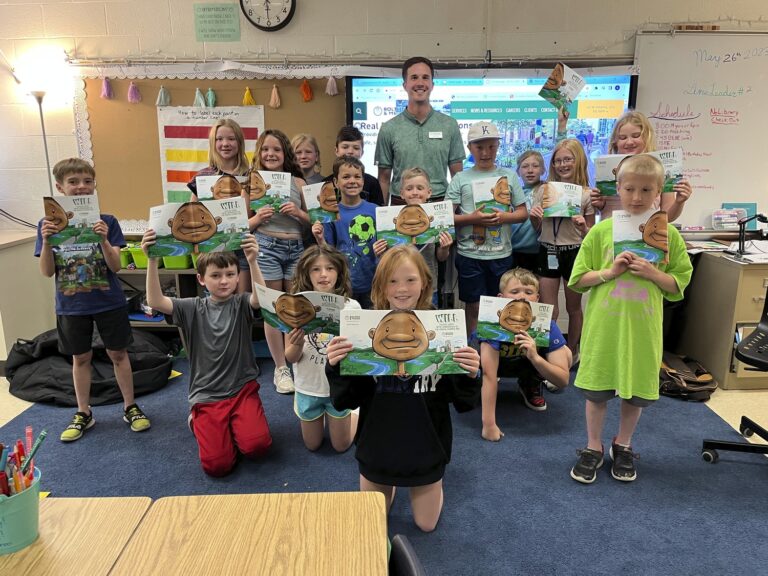 Bolton & Menk employees often visit local classrooms to read our books to students. It can sometimes be difficult for a STEM/STEAM professional to explain what they do in simple terms, so our books are a great tool to connect with students and demonstrate what exciting things our employees do daily.
Joe Smith, a Project Engineer at Bolton Menk, likes to read to classrooms, because he "likes to empower future generations to think creatively and show them that engineering can be fun." While Wes Boyer, a Bolton & Menk Project Manager says, "The children's books provide a glimpse into the world of engineering and describe the various things engineers do on a daily basis."
It's natural that Bolton & Menk be involved in STEM/STEAM activities as we help foster the next generation of bright, brilliant, curious minds. According to Lily Winter, Training and Outreach Coordinator at Bolton & Menk, "We have such a great team of employees, due in part to the amazing teachers, mentors, and volunteers that stepped up and shared their own love of science, math, arts, reading and more, with our employees when they were young. With so many who are passionate about what they do, and who have found their calling in their profession, we want to share our enthusiasm with students and show the various pathways our employees have taken to get to where they are now."
Many Bolton & Menk employees volunteer with the organization MATHCOUNTS, one of the longest-running STEM/STEAM programs for middle school students. This organization serves students of all interests and ability levels in math, and at its core mission, creates a supportive environment for students to participate in positive math experiences.
Kristina Brierley, a Design Engineer at Bolton & Menk and a former middle school math teacher, is a volunteer coordinator for MATHCOUNTS competitions, and enjoys supporting middle schoolers in their math development, "I like seeing the excitement in the students while they are competing and seeing how proud their coaches are as well."
STEM/STEAM careers are continuing to grow, according to the United States Department of Labor. With an expected growth rate of 11 percent by 2031, there's an immediate aspiration to get younger generations interested in this expanding space.
"I am a big proponent for providing access to STEM/STEAM activities and information as early as possible to get kids interested in science and engineering topics," says Katie Sterk, a Principal Environmental Engineer at Bolton & Menk.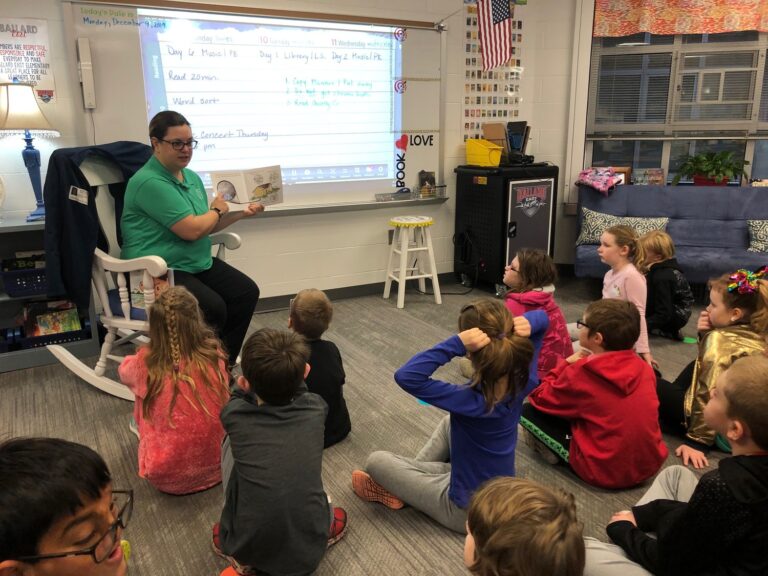 "In particular, water and wastewater systems are critically important infrastructure that are used every day that most people know very little about. The more information we put in front of these kids, the more they will want to learn about our fields of work, and the more likely we are to see them want to work in a STEM/STEAM field. There is a serious shortage of water and wastewater operators, and many students don't even know of it as a potential career opportunity."
High school students can get involved at Bolton & Menk through our job shadow program. By shadowing an engineer, surveyor, landscape architect, or another discipline, students can identify exactly what the job is, and if they can see themselves in a similar role. There is no pressure for the job shadow to be the perfect fit, either! Figuring out what a student does and doesn't like is a huge help when it comes to selecting a future school, major, or career path.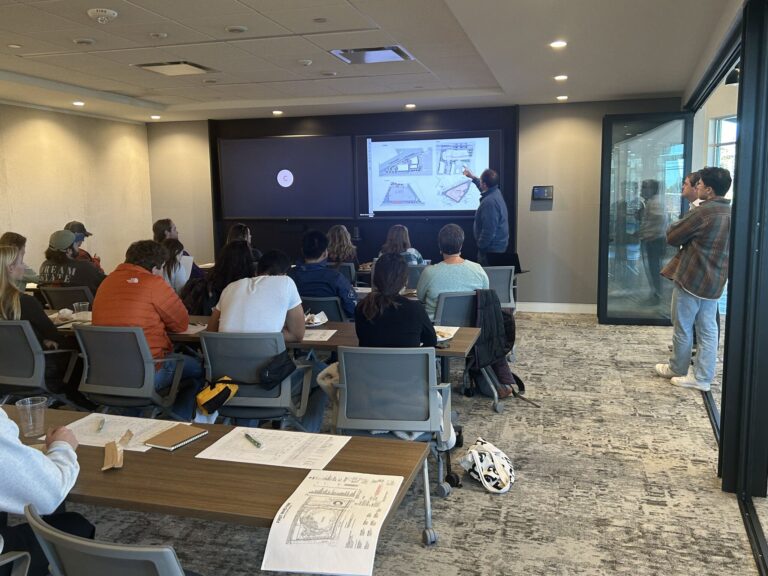 Another way Bolton & Menk helps support high school students is by attending local career expos. Not all students have the capability or transportation to gain experience in the field they are interested in. By visiting students' schools directly, we can break down barriers and meet students where they are at. When we do this, they can ask questions directly from our STEM/STEAM professionals without ever leaving their school.
Informational interviews are another way for high school students to connect with Bolton & Menk employees. This is particularly helpful for rural high school students, who can hop on a virtual meeting and meet any of our employees at any office location.
When connecting with students, it's crucial to make a lasting impact. We can keep students engaged in STEM/STEAM when we demonstrate this is a field in which they are welcomed, recognized, and celebrated. Like many fields, STEM/STEAM has not always been accessible for all populations, due to monetary, gender, and racial barriers. When a student sees themselves represented in one of our professionals, that student becomes more comfortable asking questions, and can see themselves following that same career trajectory. When we introduce STEM/STEAM careers to students, we are giving them an opportunity to find the same passion in STEM/STEAM our employees have found.