We are thrilled our books are creating excitement and getting into the hands of both children and adults!
We were honored to receive a Honor Award for the book series from the American Society of Landscape Architects – Minnesota Chapter at the ASLA-MN Awards Celebration and Spring Gala on April 20.
On March 26, Bolton & Menk's children's book series was recognized by the American Society of Landscape Architects – Iowa Chapter (IA ASLA). The book project received an Award of Excellence in the Communication category at the 2018 Spring Conference in Ames.
The book series also received a Gold Award for special promotional materials from the Service Industry Advertising Awards (SIAA). This award was nominated by Lime Valley Advertising, the firm that develops the illustrations for the books.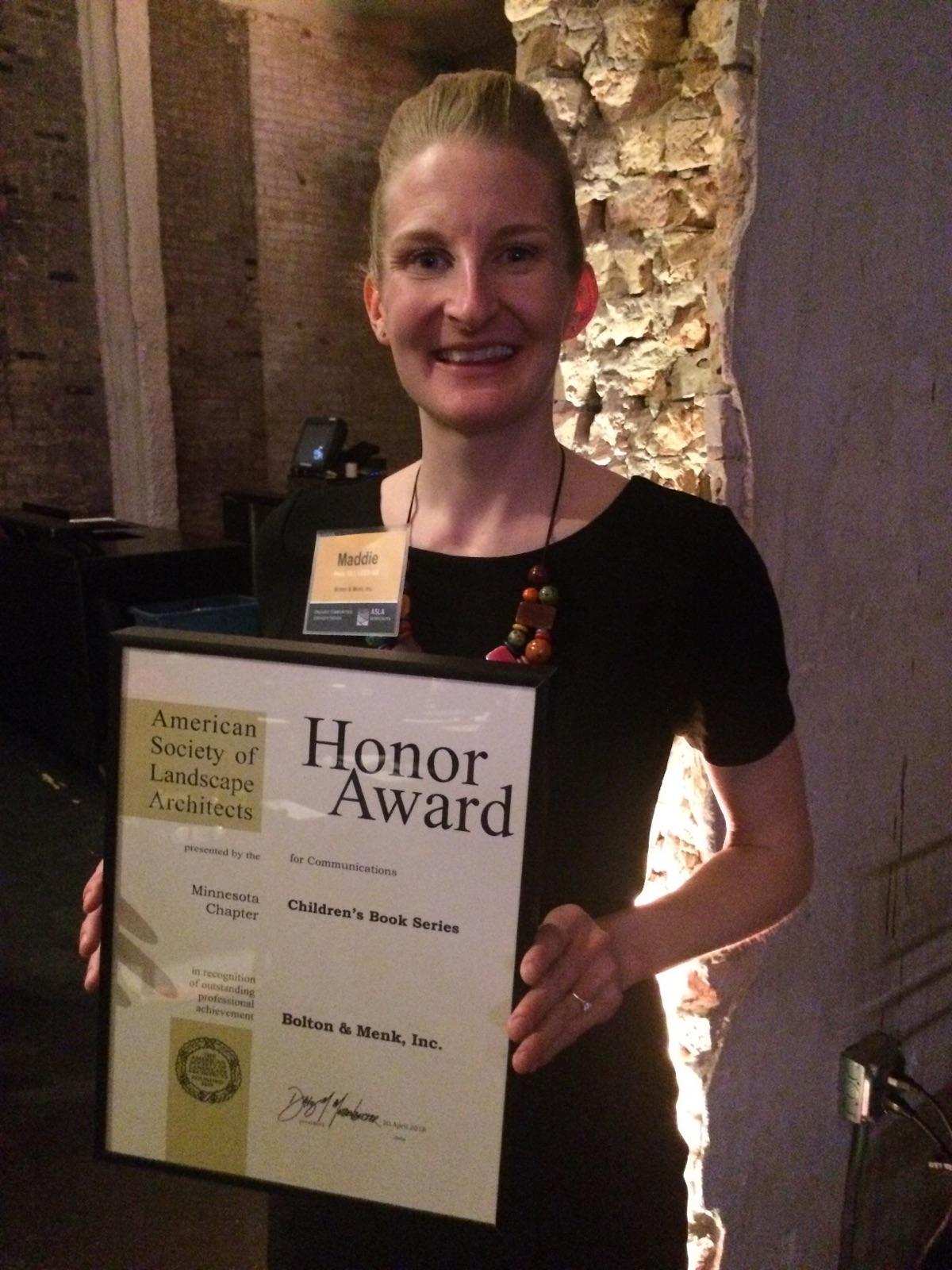 This series of children's books have been developed to promote reading and education of careers within the firm in a fun and creative way. Topics on landscape architecture, water resource engineering, and civil engineering have already been published, with more in the works. The books, written by our technical staff, introduce children to the AEC (architecture, engineering, construction) field and teach them about important construction, environmental, and social issues that landscape architects and engineers help solve.
The books are now available in electronic format at www.bolton-menk.com/library.