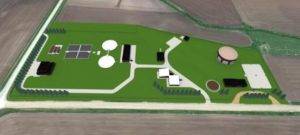 Many engineering projects consist of complex challenges requiring months, perhaps years, of analysis to arrive at solutions that meet the needs of all project stakeholders. Wastewater treatment is an example of a project that is only needed every 25 to 30 years and requires special expertise to help navigate the requirements and arrive at creative, cost-effective solutions. Additionally challenging for clients is understanding the complex nature of a project they will only experience once during their career, while having to make critical decisions and provide oversight.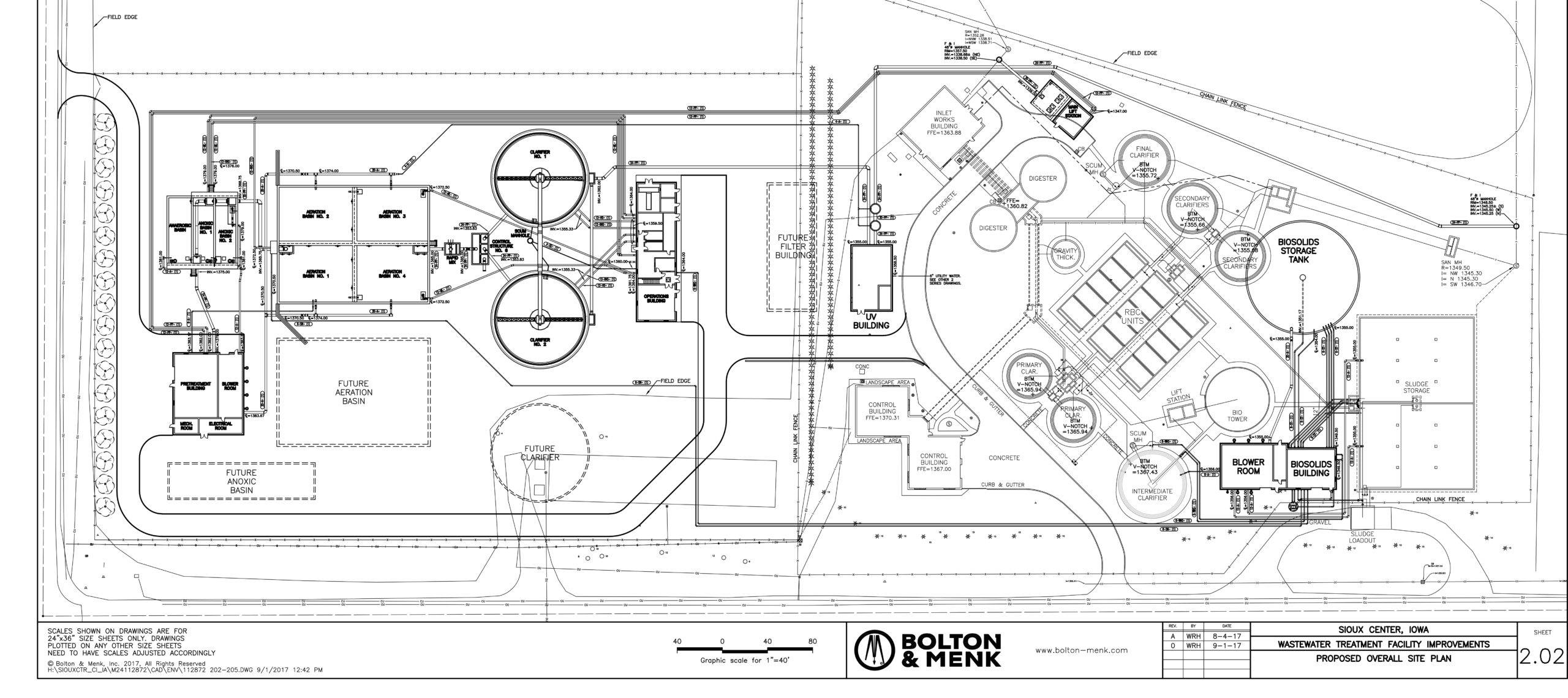 The City of Sioux Center, Iowa was facing the development of one of these complex projects. There were numerous concerns at their wastewater treatment facility, including significantly aging infrastructure, new regulations, and a required schedule to complete improvements. The complicated project was a learning experience for the city, as staff had never experienced a comprehensive review and design of a wastewater treatment facility. An early goal of the project was to help educate the city council and staff on wastewater treatment and how the project was going to work, since navigating hundreds of pages of engineering plans, specifications, and reports can be cumbersome.
To assist clients with their understanding of the complex project, Bolton & Menk used state-of-the-art 3D design software and renderings to produce a realistic model of the treatment facility allowing operators, the public utilities department, city management, and council to easily review and understand the improvements. The 3D model matched the plans, as they were developed from the original detailed engineering drawing. Using the model allowed for input and changes to take place in an easy-to-understand manner for the everyday resident, yet contained the technical detail necessary for a licensed wastewater operator to see the specific equipment layouts.
"Building this wastewater treatment facility is a major undertaking for the City of Sioux Center, and financially one of the largest projects in our community's history, so it was crucial to communicate about it in a way that everyone, from city council member to citizen, could clearly understand," said Sioux Center Utility Manager Murray Hulstein. "The 3D model from Bolton & Menk allowed for a visual understanding that could bridge the gap between engineering table and bricks and mortar."
Council and city staff were able to understand and provide input into a complicated technical project, resulting in client buy-in and an excellent working knowledge of the project. They are now able to share their future wastewater treatment facility plans with community members in a clear, interactive format as they proceed with construction. This comprehensive, easy-to-understand project involvement is available to all Bolton & Menk clients through a variety of project appropriate media, including 3D printouts, interactive 3D models, videos, drone flights with project overlays, and renderings of future improvements. Contact Bolton & Menk to see how we can help bring your solution to life.
Link to the 3D model: http://3d.cl3ver.com/W8xRT