Four-to three-lane roads are often recommended based on vehicle volume and crash history to right-size the road. This change allows room for multi-modal facilities on the outside of the roadway, such as sidewalks and bike lanes, so communities can reclaim that limited right-of-way space for other uses. A road diet consists of one lane in each direction with a continuous center two-way-left turn lane. How we approach road diets revolve heavily around educating and including the public in every step of the process and addressing their concerns along the way.
Click the infographic below to learn more!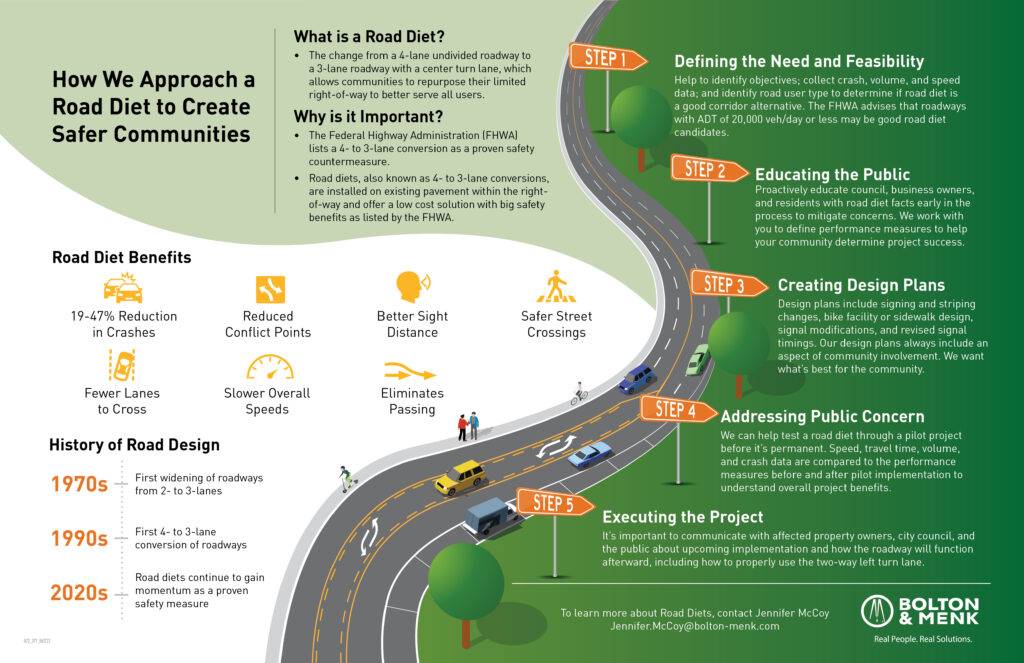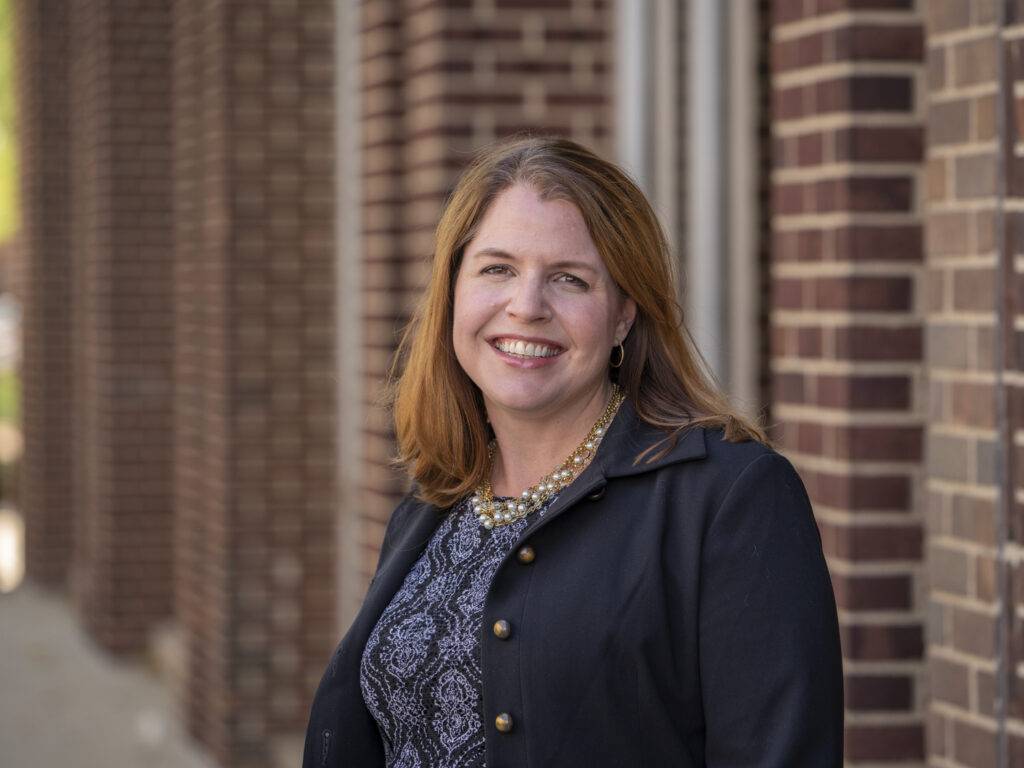 Jennifer McCoy is a senior traffic engineer who began her career in 2000, gaining experience in both the public and private sectors. She is passionate about helping improve the lives of those around her. Throughout her career she has learned to communicate with all types of stakeholders. Jennifer has built expertise in traffic operations studies and control design, safety analysis, safe routes to school, neighborhood traffic calming, on-street parking and parking garage operations, policy development, budgeting, and grant writing. Her high level of motivation and strong organization and interpersonal skills allow her to serve as a strong leader in the transportation industry. Learn more about Jennifer's passion for transportation in her nationally published article, "The Parking Study is Done… Now What?"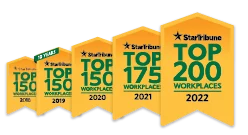 Named one of the very best workplaces in the State of Minnesota! We're proud to rank in the Top 50 on the list, and even prouder that we were voted in by our own employees.