Janele Fowlds, PLS
Principal Surveyor
Janele always takes the opportunity to educate her clients. "It's not just what they ask, but what they don't ask." Janele began surveying in 1996 and is the South Area Survey Coordinator, working with staff to ensure project needs are met. She enjoys managing a project from start to finish, with the ability to coordinate with clients and staff. One area of importance for her is finding efficiencies and improving processes. Janele also mentors high school students, having been involved with Minnesota Society of Professional Surveyors TrigStar Program for the past 17 years. She also takes time to watch her children play sports and go boating with her family.
Education
South Dakota State University
Resources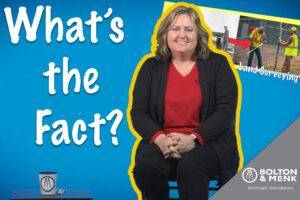 There are many misconceptions about land surveying, so learn more as Janele Fowlds sets the record straight in our next installation of What's the Fact.
Watch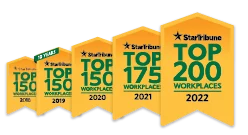 Named one of the very best workplaces in the State of Minnesota! We're proud to rank in the Top 50 on the list, and even prouder that we were voted in by our own employees.